At a meeting with Biden, Zelensky will raise the issue of US accession to the Donbass talks
President Volodymyr Zelensky wants the United States to help Ukraine end the war in Donbas.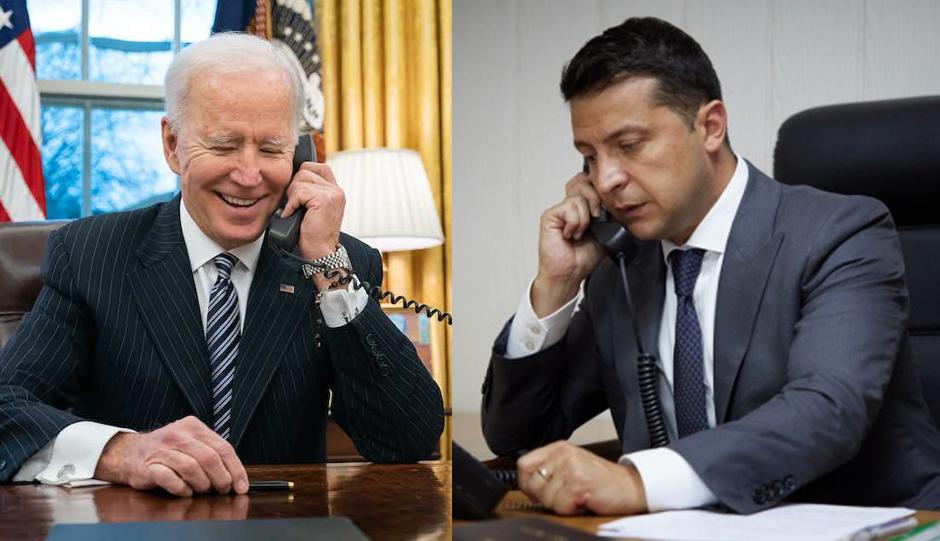 Zelensky and Biden / White House / president.gov.ua
President of Ukraine Volodymyr Zelensky stated that during future talks with US President Joe Biden he would raise the issue of US accession to the "Norman" (Ukraine, Germany, France and Russia) or other format of negotiations on Donbass.
According to an UNIAN correspondent, he said this during a joint press conference with German Chancellor Angela Merkel in Berlin. The event was broadcast on the Facebook page of the Office of the President of Ukraine.
"As for the involvement of President (USA Joe – UNIAN) Biden in the" Norman format "- we did not even have time to talk about it. I would really like the United States to help us resolve the issue of a peaceful settlement in the Donbas and the deoccupation of our territories, "Zelensky said.
It will be in the "Norman format" if its participants are "for". Ukraine definitely supports such a format. Or it will be in a different format – it is a question of negotiations, I think, with Ms. Merkel. I will have a meeting with President Biden, and I will also raise this issue, "the Ukrainian head of state added.
Zelensky's visit to the United States: what is known
On June 7, Zelensky and Biden had a telephone conversation. During the conversation, Biden invited Zelensky to visit the United States this summer.
On June 12, Ukrainian Foreign Minister Dmytro Kuleba clarified that Zelensky would visit Washington to meet with Biden in late July.
On June 14, Zelensky said that during his planned visit to the United States, he plans to discuss providing Ukraine with a NATO Membership Action Plan, economic support, and the security situation in Donbas.
Read the latest news of Ukraine and the world on the UNIAN channel in Telegram
(C)UNIAN 2021