Already unconscious: in the Russian Federation the passenger opened an emergency exit of the plane
The company said it intended to sue the man.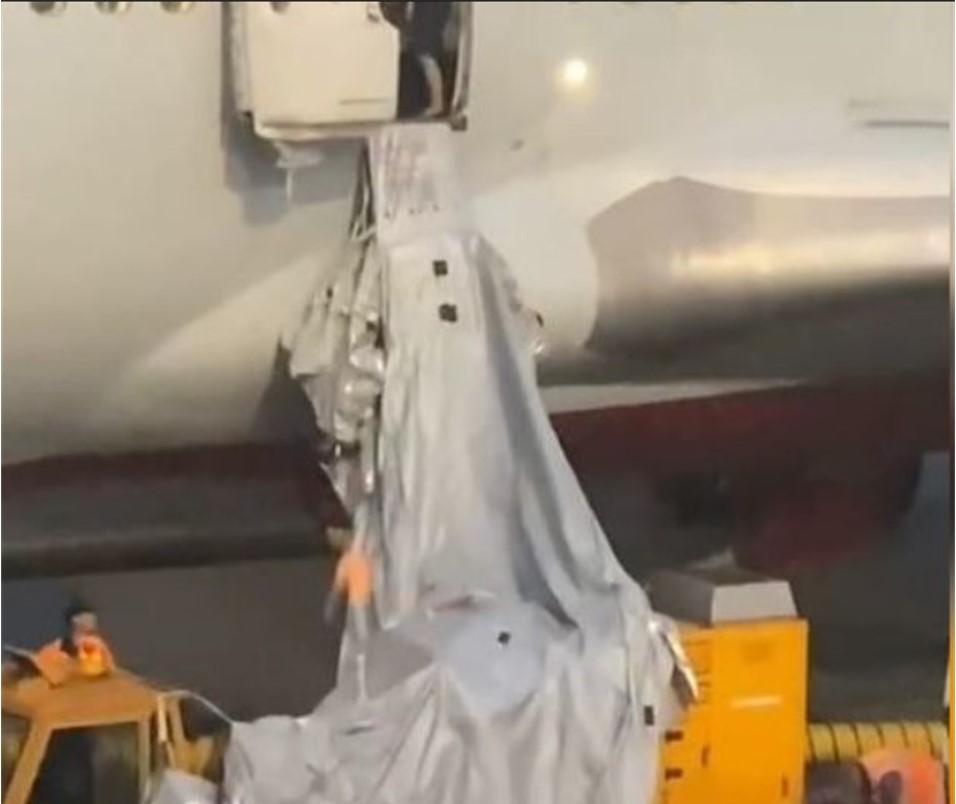 The company will sue the passenger who opened the emergency exit / screenshot
A passenger on the Moscow- Antalya flight opened the emergency door due to suffocation on the plane. The incident occurred at the Sheremetyevo airport.
This was reported by the Telegram-channel Mash .
The air conditioning system on board the aircraft stopped working, and the flight was delayed for 2 hours. All this time, the passengers were on the plane, but due to a breakdown on board, there was literally nothing to breathe, so the passengers lost consciousness.
At some point, one of the passengers could not stand it and solved the problem in his own way. He opened the emergency exit, after which the system released an inflatable ladder.
Due to the incident, the airline again postponed the departure time and replaced the aircraft.
At the same time, the press service of the airline "Russia" reported that the flight delay was initially only 20 minutes. The company has set up a commission to investigate the incident. The airline will sue the passenger.
Russia plans to sue the passenger of flight 5625 "Moscow-Antalya", which opened the doors of the aircraft in preparation for departure. The amount of losses of the airline consists of flight delay, replacement of the aircraft with a spare one and replacement of the emergency ladder on the second left door, "the statement reads.
As UNIAN reported earlier, the press conference of the Prime Minister of Spain Pedro Sanchez and the President of Lithuania Gitanas Nauseda was interrupted by a Russian military plane . Spanish fighters were urgently lifted into the air.
Read the latest news of Ukraine and the world on the UNIAN channel in Telegram
(c)UNIAN 2021