The Russian military plane interrupted the briefing of the leaders of Lithuania and Spain
Spanish fighters rushed into the sky.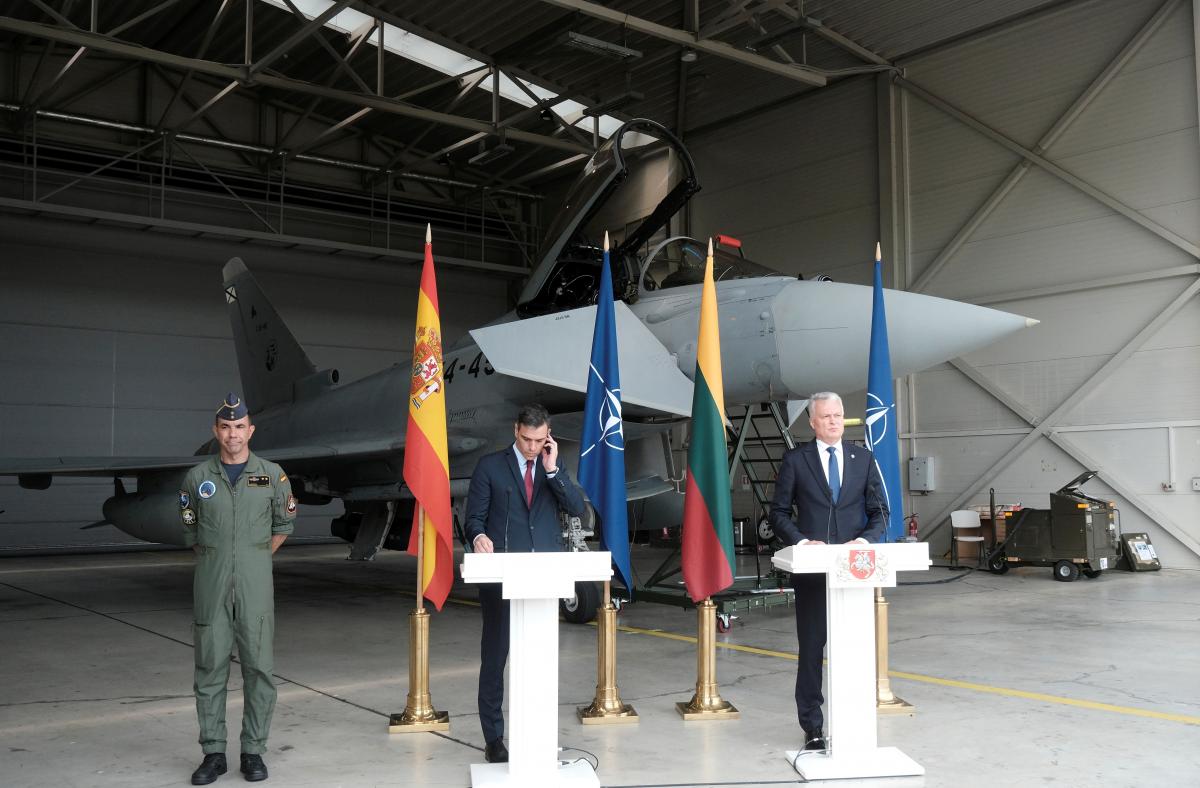 Sanchez and Nausedi's briefing was interrupted by a Russian plane / photo by REUTERS
The press conference of the Prime Minister of Spain Pedro Sanchez and the President of Lithuania Gitanas Nauseda was interrupted by a Russian military plane. Spanish fighters were urgently lifted into the air.
This was reported by US News .
The briefing of the politicians took place live at Siauliai Air Base. Suddenly, the press conference was interrupted three minutes after the start, and the pilots ran to the plane. At the same time, Sanchez and Nauseda were taken aside, the flags were removed, and the journalists parted.
The Lithuanian Ministry of Defense stated that Spanish fighters based in Lithuania as part of the NATO mission to protect the airspace of the Baltic States had been lifted into the air. The reason was a Russian military plane that took off from the Kaliningrad region without providing a flight plan.
After the fighters were lifted into the air, the briefing continued, and Sanchez thanked the pilots "for the hard work they are doing to protect the territorial integrity of Lithuania, as we have seen."
A total of seven Spanish Eurofighter fighters have been stationed at Siauliai Air Base since April 30. The purpose of the air police mission in the Baltics is to track Russian military aircraft flying over international waters over the Baltic Sea between the mainland of the Russian Federation and the Kaliningrad enclave.
(C)UNIAN 2021