Invincible smuggling. Why border guards are powerless
Tobacco "double bass" has long been legendary throughout Ukraine, where only there is a border. But it is Bukovina and Transcarpathia – the undisputed kingdoms of smugglers. No matter what the border guards – smugglers do – one step ahead … Why is it still so?
TSN.Tyzhden went to look for answers where the state geography ends – in the forests of Bukovina and the mountains of Transcarpathia. There is almost no mobile coverage of Ukrainian operators, but it is easy to "catch" Romanian radio.
There is barbed wire along the border. And here for the first time came the realization – we are dealing with real organized combat groups that are able to resist special forces. And the whole legal system of the country.
Chernivtsi region. 10 kilometers to the state border. There are well-kept village houses and many new ones that are just being built. Beautiful churches, and among the roads – chapels. Beautiful nature, comfortable mountains. It could be a paradise for some green tourism. And paradise, it turns out, is still here. Only for smugglers. Hell, too. If you stand in their way.
The section of the Ukrainian-Romanian border near the town of Krasnoilsk in Bukovyna is now considered the most resonant. There is no day without smuggling! What product and what amounts are in question? TSN.Tyzhnya promise to tell and show at the border. But warned. It is better not to stop here in the town and look carefully in the mirror. Because the "tail" can appear at any time «
The fact is that smugglers have their own intelligence in all border villages. Detect every suspicious stranger. Moreover, very effective. TSN. The week was convinced of it.
Smuggling hierarchy
Without this link, the whole scheme of smuggling is impossible. "Fishkars" are the names of their scouts. Residents of the border, peasants.
According to border guards, as a rule, minors and children are involved in this.
Sometimes it's kids who just ride a bike. Or teenagers … with expensive equipment like a thermal imager, which not every fighter at the front has. They start targeting strangers tens of kilometers to the nearest village. And border guards – to "lead" simply from under a threshold of their division.
"By tracking our vehicles when our team leaves, they can follow it at a certain distance," Vitaliy Pliskevych, the first deputy head of the Yablunivka border service, told TSN.
"Fishkari" chat, even when it's calm. But they become more active when the main one in the hierarchy – the organizer – prepares other participants in the scheme to go out with the goods. Then reconnaissance carefully probes the entire route. It is said that the "fisherman" receives about $ 50 for this.
Then the scheme goes to the "packers". As Vitaliy Pliskevich explains to TSN.Tyzhnya, these are people who wear them directly.
They are called "beavers" on the river section. On the mountains – "camels", "deer", – he says.
The task of the "packers" – clear and understandable – to quickly transport the cargo and not to get caught by border guards.
Each "pack" can carry two or more boxes of cigarettes. In kilograms it is sixty and more. in money it is a thousand dollars and beyond.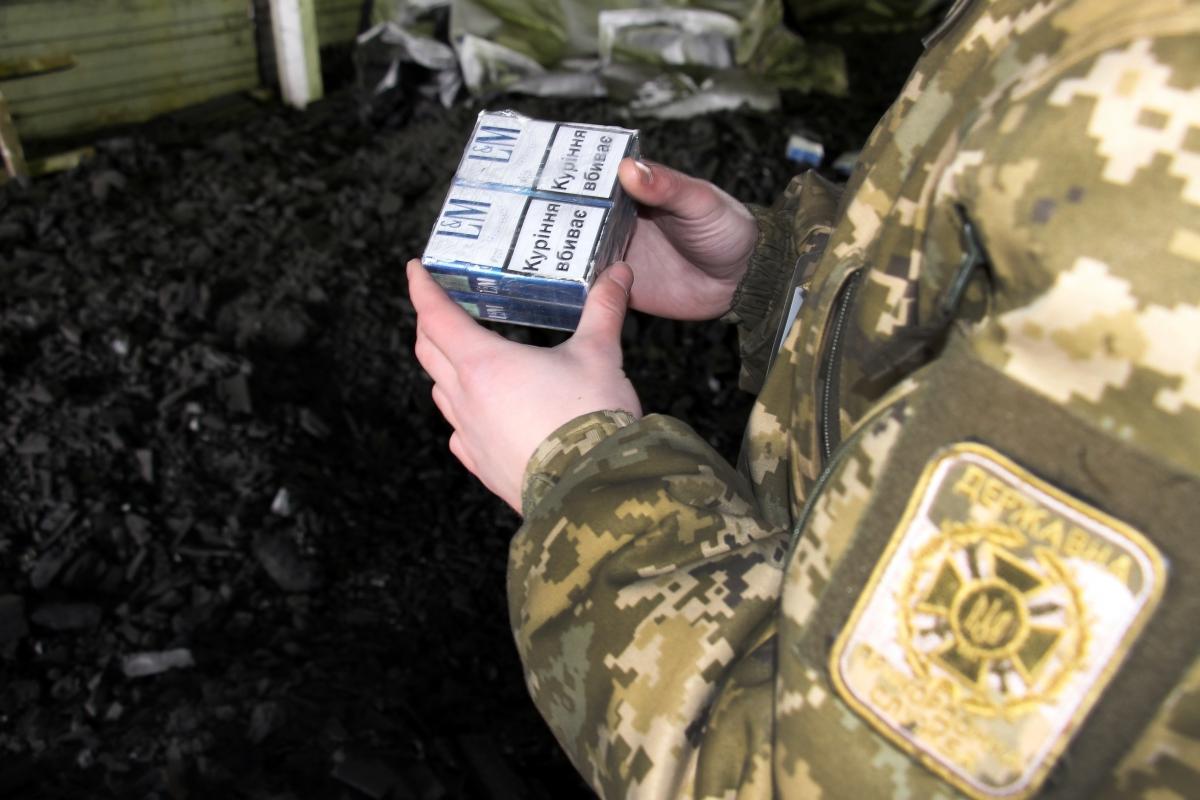 Each "pack" can carry two or even more boxes of cigarettes / photo ua. depositphotos.com
Usually, another caste – drivers – bring their goods by SUV as close as possible to the border. Groups of "pachkars", who usually work in whole herds, smuggle fastened straps. And this is the only thing with which they return from abroad, if the operation is successful.
Often one "walker" is, on average, 30 boxes of cigarettes. Or with ten thousand dollars of net profit for the organizer. Because one such "deer", "camel" or "beaver" will receive only 50 bucks. And as bonuses: all sorts of injuries, frostbite, drug overdose.
"Most people take narcotic or psychotropic substances," Vitaliy Pliskevych told TSN.Tyzhnya.
Like, without doping, the smuggling marathon is an unreal thing. When in a few minutes you need to "take" the river into the ford, or run down the mountain ranges from service dogs, even with precious cargo on his shoulders … And so it is not surprising that for them "packers" are not jokingly fighting with border guards, if they get . But who will guard the border guards?
"It's their money. If a box of cigarettes costs from 350 to 450 euros in our country… If we detain 18 boxes, you understand, "border guards tell TSN.Tyzhnya.
The Krasnoilsk unit is considered almost a link among border guards. In order not to go into details, the head of the local border service Andriy Stibrovsky explains to TSN.Tyzhnia as follows: "You are opening YouTube. You write "Krasnoilsk". You see, they shot and attacked border guards there, and they didn't do anything… ».
Such "disassembly" is commonplace here. It was at least a year or two ago … Now, says the major, it's a little "shaken". Probably due to the frequent rotation of the border guards themselves. And, therefore, the smuggling business does not have time to sneak into the unit. Still, peace here is a conditional thing. In the last couple of months alone, smuggled "catch" – about a hundred boxes – in Krasnoilsk alone. Their price is a brand new apartment in Kyiv. And there are nine more border branches like this in Bukovyna alone.
Since the beginning of the year, according to official data, throughout the Chernivtsi region, the so-called packing increased twice as much as it was recorded last year for the same period. Captured goods – at least ten million hryvnia. And you can only imagine how many have already passed the border guards and how many more will pass…
In the end, no wonder. After all, in addition to a well-coordinated scheme and money, smugglers have something else. What to fight with "green berets", except to open fire, is unrealistic.
Equipment and technologies of "double bass"
Trucks and trains. By land, water and air. Throwing cigarettes across the border is such a lucrative thing that it has become overgrown with powerful equipment: motorcycles, ATVs, all-terrain SUVs. One such car includes up to 30 boxes, or money – 12 thousand dollars.
They can be found on any street. Sometimes – with traces of bullets. In addition, the "packers" are packed with the latest technology: from thermal imagers to aircraft. But fear and hatred for border guards are drones. Such gadgets at once lift a box of cigarettes. This is a minimum of human effort. And about $ 500 for one flight. They fly to Europe like shrews. Sources of TSN.Tyzhnya in the border service assure – it happens every day.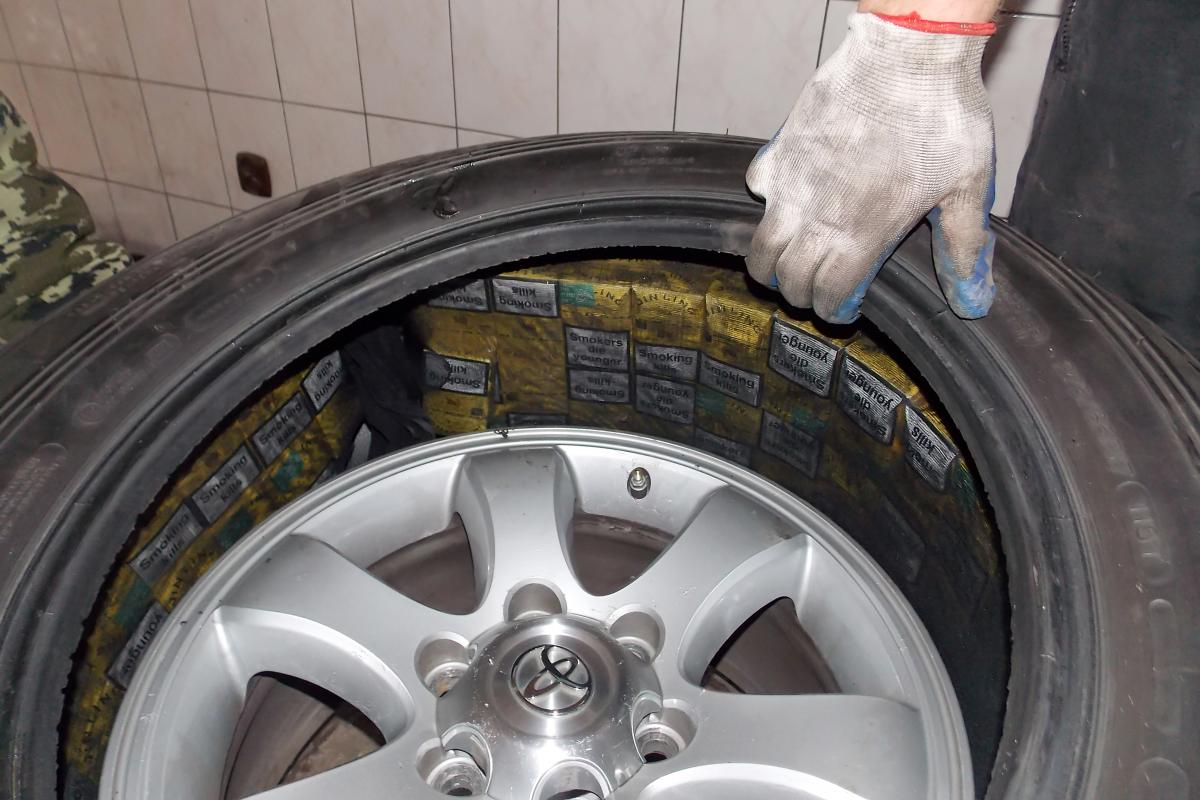 Perekyduvannya cigarettes across the border – a piece so profitable that has acquired a strong technology / photo ua.depositphotos.com
TSN.Tyzhden conducted its own experiment. Even with a simple amateur light drone, we can easily transport a pack of cigarettes. It is unrealistic to find such a toy, except by chance. And if it works out – smuggled aviators without hesitation get rid of their devices, so as not to get caught themselves. But even if caught – not a big deal. Why? About it a little below.
An officer from Krasnoilsk surprises us. He explains that the smugglers already know that we are here. And, most likely, lay down on the bottom. That's why we drop the machine gunners out of our car.
They are the main hope. It's a secret". This is the name of the ambush in which the boys will chat for six hours. And even a day or more.
"This area is the most relevant outfit. Because other outfits are unable to delay at all. Smugglers will either not go out on them, knowing that they are there, or they will try to reach an agreement, "border guards say.
It is said that a one-time fee for such young border guards is $ 50. To "close their eyes." If you can not "agree", then the pressure begins.
Border guards show TSN. Weekly roads on impassability and paths among thickets. Here, wherever you look and wherever you go, there are well-trodden paths.
"You don't even have to go deep into the woods. Just visible from the road. Wood, and inside… straps. This is the final proof that those who are called "camels" or "pachkars" worked here, "says TSN.Tyzhnya correspondent Andriy Orlyak.
By the way, similar things can be found in many other areas.
Most likely, this is one of the starting points on the other side. But this is at least some kind of competition with border guards. And there are places where "green berets" are completely powerless …
"Private border" and a real smuggler
Chernivtsi region. To the state border – 5 kilometers. The high-altitude road leads to Selyatyn. There is another border unit.
There are fires on both sides of the road. It is said that a few years ago there was a border post here. The military says he was burned because he prevented whole trucks of cigarettes from being imported into border villages.
The village of Selyatyn, in principle, is the border with Romania. Barbed wire stretches along the country road and human gardens. This is normal. Not otherwise normal – a private border. There are about ten large private areas with huge fences. Fences – three meters from the watchtower. If a border guard does not step on it, it is a crime.
These housewives can probably be both warehouses for smuggling and a corridor for it. From here, just from the balcony, without unnecessary tracking devices, thermal imagers and helicopters, you can track the movement of border guards.
"The risk is very high, so we have to exhibit border guards. They are here around the clock. And it turns out that border guards guard private detours, "Serhiy Brovko, a spokesman for the Chernivtsi Border Detachment, told TSN.Tyzhnya.
TSN.Tyzhden still dawned forced to leave the village of Selyatyn. And in the dark here… machine guns were already firing. "Pachkari" tried to play on audacity and "under the nose" to turn the raid! Unsuccessful. It cost them at least two hundred thousand hryvnias.
And this is the Transcarpathian region. The village of Yablunivka. The Tisza River is a living border between Ukraine and Romania. Here TSN. Weekly "green berets" showed combat readiness and how to catch "beavers" – smugglers who in wetsuits throw the goods across the river. They are most annoying a little upstream. For example, in the village of Business. Where human houses almost stand on the shore. Peace there is a rarity. Especially since a few years ago, under very strange circumstances, a border guard died.
However, the head of the village sees nothing sinful in the smuggling itself. He will later be caught by special services for trying to bribe a border guard. But now he will successfully continue to manage in the village on the banks of the Tisza.
The thing is that the smugglers have everything in detail. And in case of failure, a lawyer is always provided. Even for the smallest members of the scheme – "fishermen", "deer", "beavers".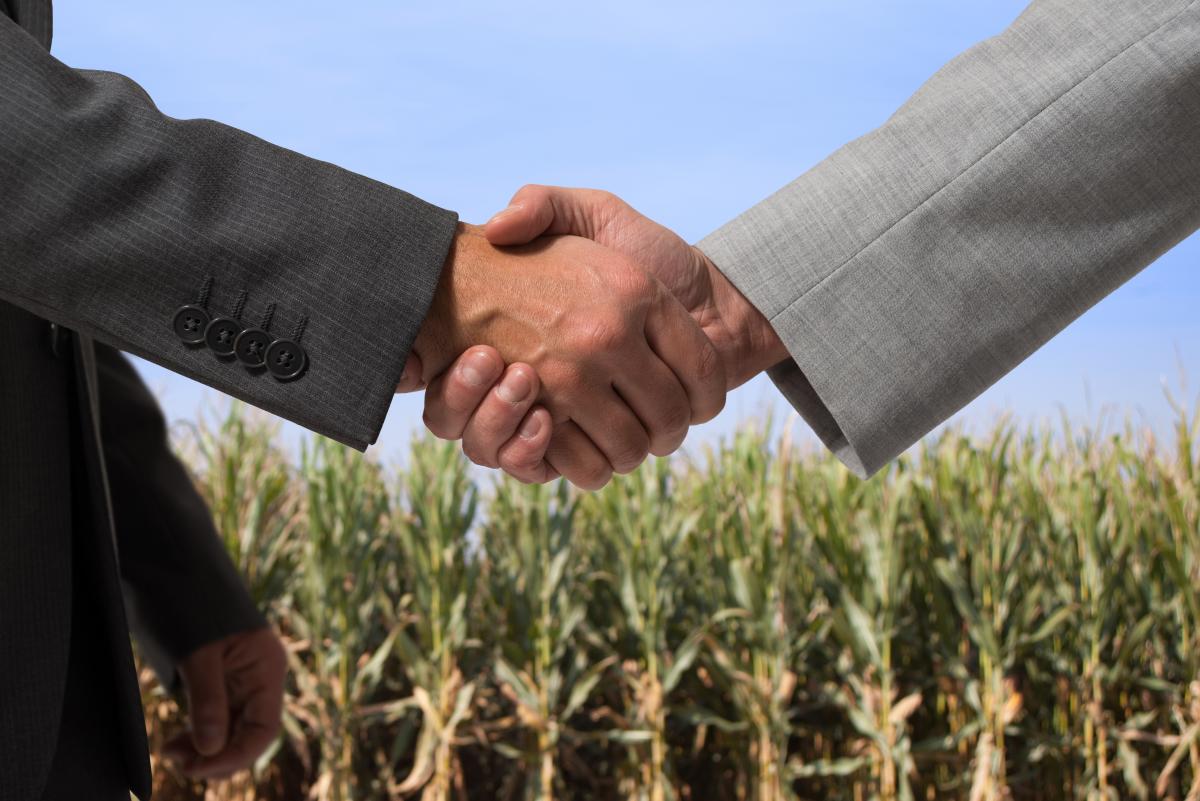 The smugglers have everything in detail. And in case of failure there is always a lawyer / photo ua.depositphotos.com
With the main border guard of Yablunivka TSN.Tyzhden inspects the territory during the day, because at night we are preparing for a long and exhausting ambush.
The deeper into the forest and closer to the border, the steeper the climbs. And there are more and more paths and roads. So, in a different way than on an ATV, you can't get here. It is very difficult, but also very profitable for the smuggling corridor.
On the way to TSN. The week accidentally notices several cars prepared for off-road. We deliberately pass by so as not to express ourselves. However, at the foot of the mountain, the cars themselves will "run into" machine gunners. After a thorough inspection of documents and cars – the man has no questions.
The border guards are noticeably stressed by another car – a "loaf", which "rolls" a lot here. The driver himself is tense. Eventually, he will be released. Although, as border guards will explain to TSN.Tyzhnya, he is a real smuggler. And not the average, namely the organizer! So TSN. Week is not said on camera. And officially: "This person has repeatedly come into our field of vision as someone who may be involved in illegal activities." Translated from the language of border guards, this means: shoot at his car!
"Double bass" in the law
In all areas where we have worked so far, we have been warned that smugglers are almost never detected by foot or transport patrols. The most effective ambush is the so-called secret. In Bukovina, however, he did not succeed. The last hope is for the mountains of Transcarpathia.
TSN. The week was equipped for night guard. And, as it got dark, we move into the thicket. Only the content of this patrol, as it turned out, no longer exists. After all, the "real smuggler", who was detained the day before and released, photographed the numbers of our car…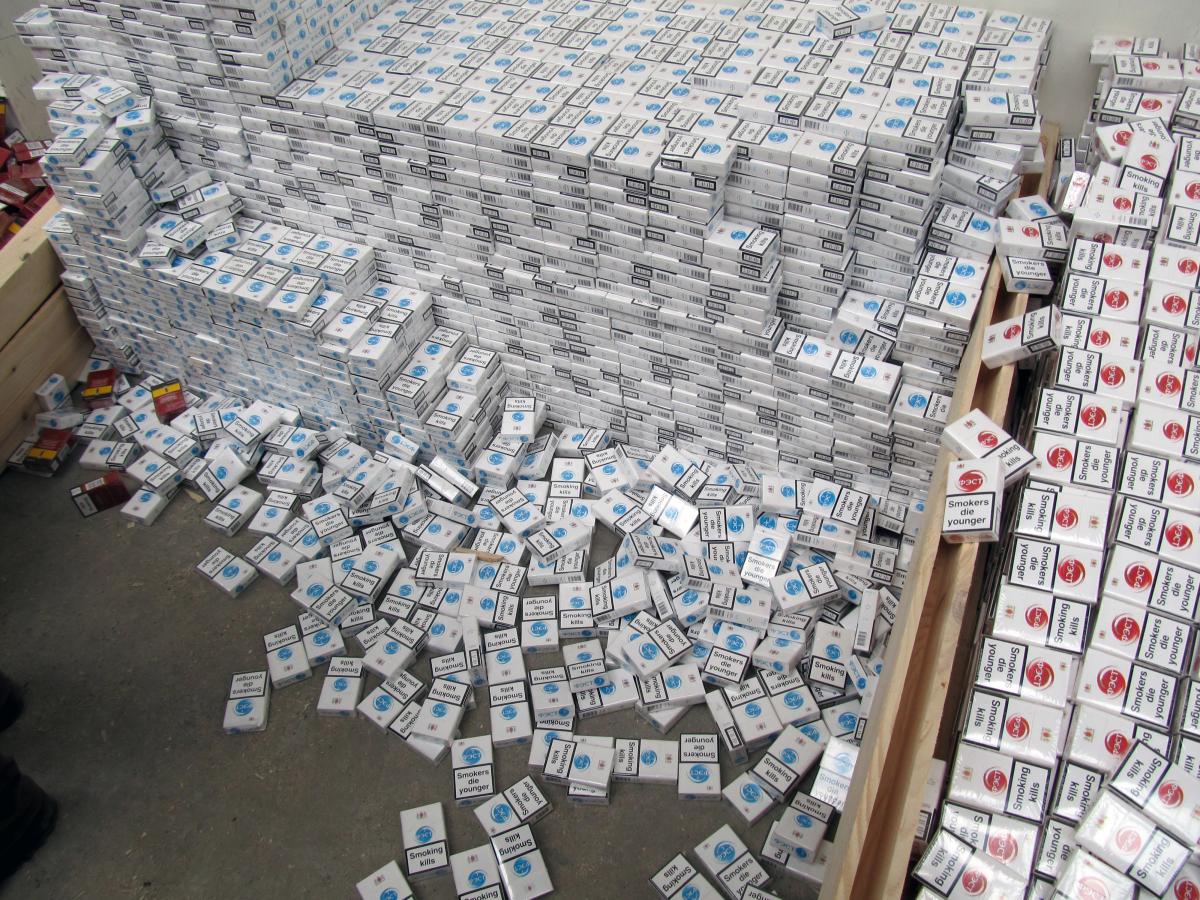 "Double Bass" rides, swims and flies in tones / photo ua.depositphotos.com
Everything that TSN.Tyzhden told in this article is only a tiny part of what is really happening on all borders of our border. "Double Bass" rides, swims and flies in tones. Only we left the border in Bukovyna during the day, at night there was a whole plane. He was detained only on the second attempt and even half a thousand kilometers away, in the Zhytomyr region. Empty …
And this only confirms that the schemes are so honed that catching smugglers is the exception rather than the rule. And almost no consequences. Such smuggling is a crime in Romania, but not in Ukraine. The criminal is only fined. Several thousand hryvnias. Which he will "repel" as soon as the handcuffs are removed.
Andriy Orlyak, Oleksandr Alifanov
(C)UNIAN 2021