"Roads have led where it is necessary": the national team of Ukraine walked Rome before a match with England (photo, video)
The players of the national team were a little distracted from football on the eve of the Euro 2020 quarterfinals.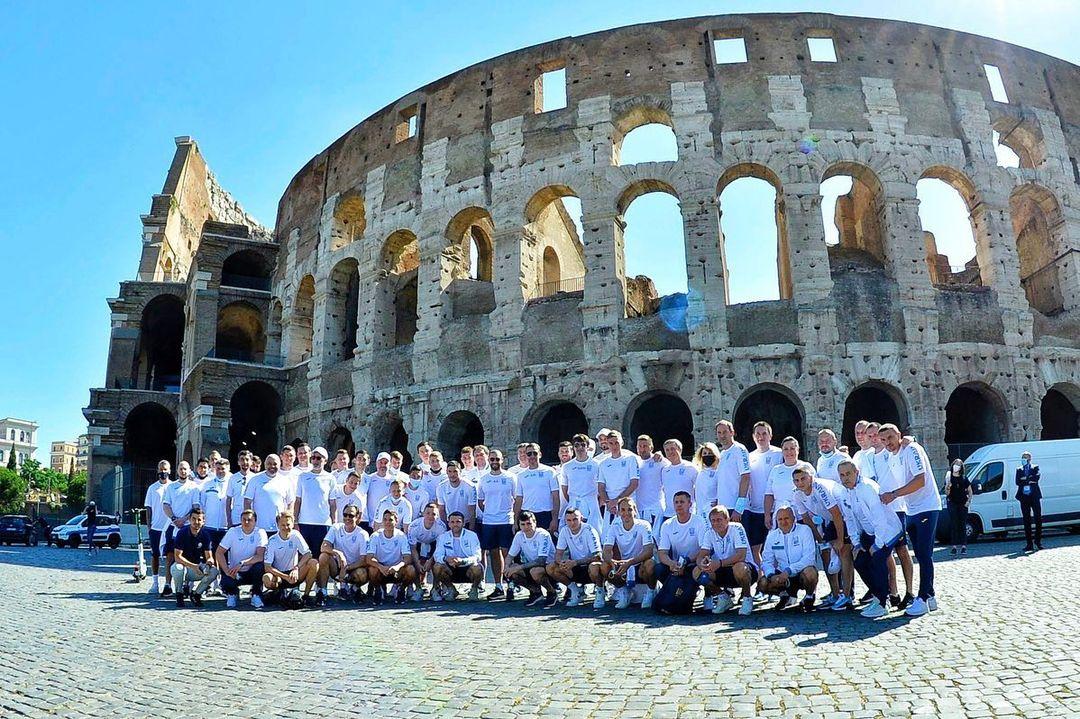 National team of Ukraine near the Colosseum / photo instagram.com/andriyshevchenko
The national team of Ukraine before the match of the 1/4 finals of Euro 2020 against the national team of England walked through Rome.
The head coach of the Ukrainian national team Andriy Shevchenko posted team photos on Instagram near the monuments of Rome – the Colosseum and Vittoriano.
"I am happy to return to Rome and play in the quarterfinals at the Stadio Olimpico," Shevchenko wrote.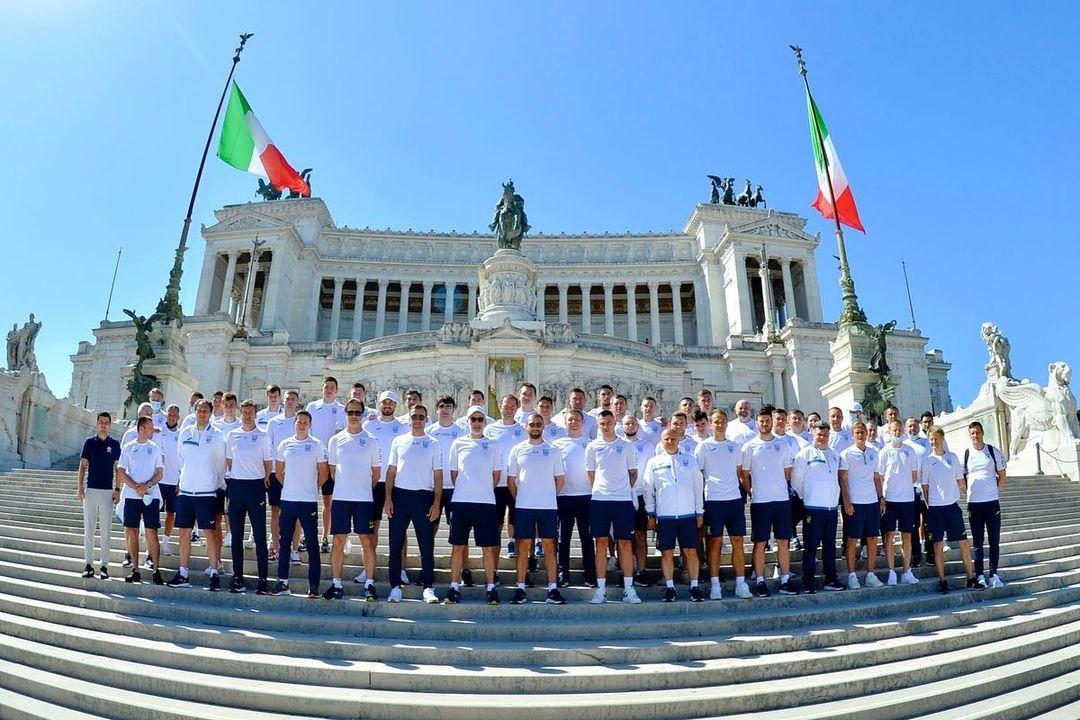 photo by instagram.com/andriyshevchenko
Goalkeeper Andriy Pyatov posted a photo on Instagram with other goalkeepers of the Ukrainian national team near the Colosseum and wrote: "Roads have led where it is needed."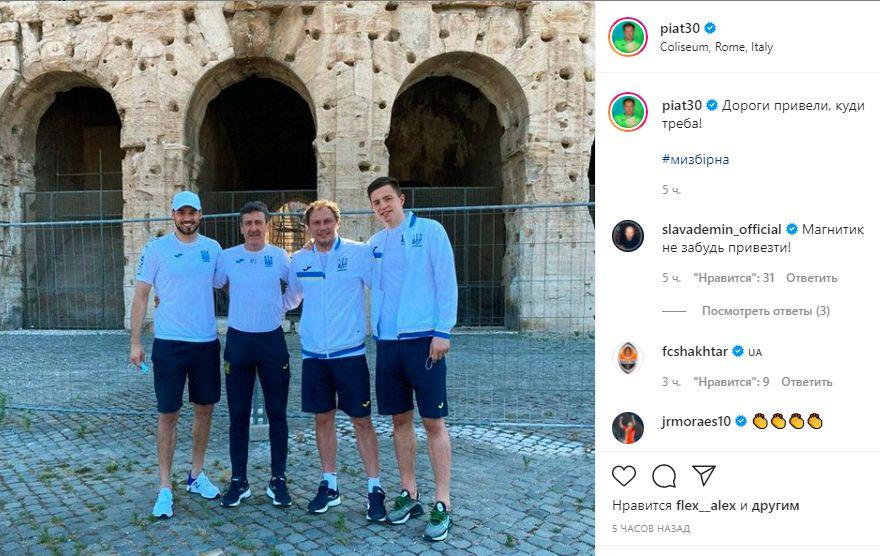 instagram.com/piat30
The video of the walk of the national team of Ukraine in Rome appeared on the YouTube channel vZbirna.
Of course, Shevchenko was especially popular with the Italians. And one of the fans suggested that Marlos move to Roma.
Ukraine – England: before the match
The Ukraine-England match will take place in Rome on July 3. The meeting starts at 22.00.
The national team of Ukraine reached the playoffs of Euro 2020 from the third place in the group with the Netherlands, Austria and Northern Macedonia. In the 1/8 finals, Ukraine snatched victory in Sweden in overtime.
England scored 7 points in the group with Croatia, the Czech Republic and Scotland, scoring just 2 goals. In the first round of the playoffs, the British knocked out the German team.  The British have not yet passed the Euro.
So far, the British have played all their matches at their home Wembley, but now for the first time they will have to play outside the UK.
The national team of Ukraine played 7 matches against England (1 victory, 2 draws and 4 defeats). The most memorable was the scandalous match at Euro 2012 with an uncounted goal by Marko Devic, in which the "yellow-blues" lost 0: 1. And the previous meetings of the teams took place in the selection for the 2014 World Cup, both ended in a draw – 1: 1 and 0: 0.
For the first time in history, the national team of Ukraine will play in the quarterfinals of the European Championship.
It is already known who will judge the Ukraine-England match.