Ukraine will supply ATAK-II attack helicopter engines to Turkey
Turkey has ordered 14 engines for attack helicopters from the Ukrainian Motor Sich.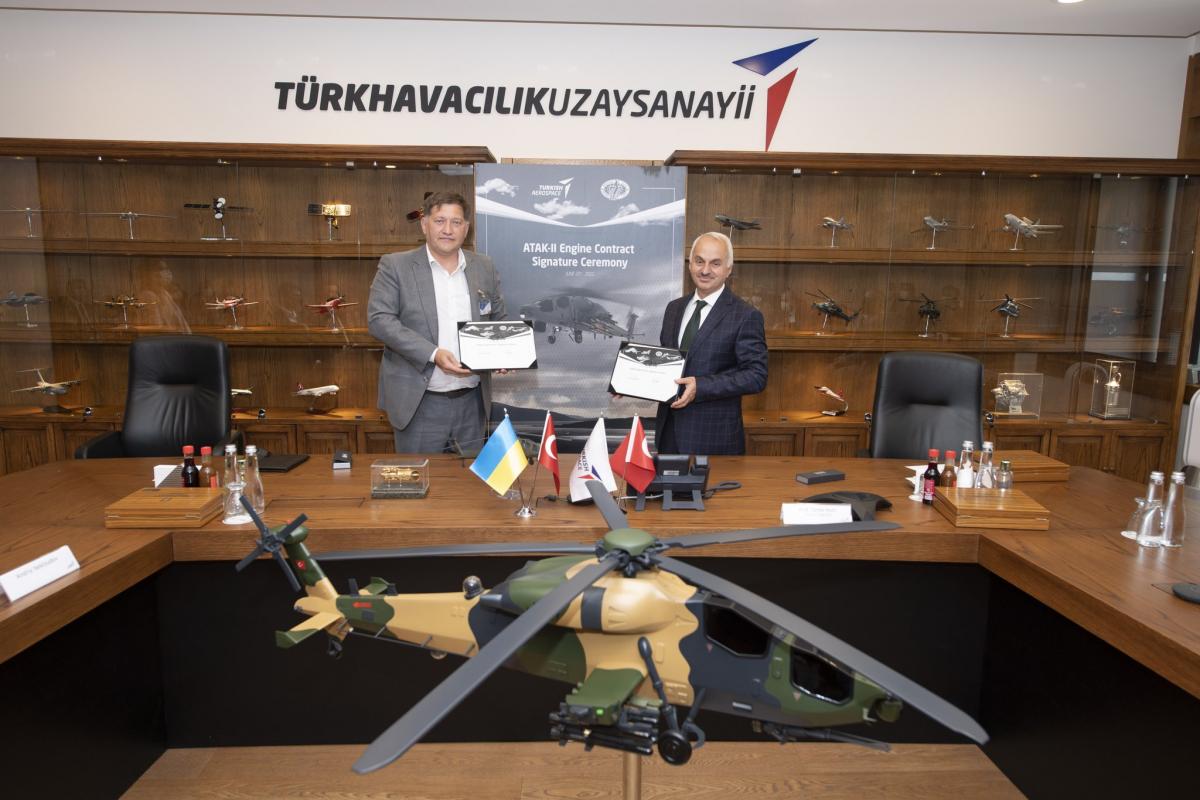 Development of helicopters started in 2019 / photo Turkish Aerospace
Today, June 29, the Turkish defense company Turkish Aerospace Industries signed a contract with the Ukrainian "Motor Sich" for the supply of 14 engines.
This was reported on the official page of the Turkish company on Twitter .
"We have signed an agreement with Motor Sich for the supply of 14 engines for a multifunctional heavy combat helicopter," the publication states.
At this time, the amount of the contract and the date of its execution is unknown.
Development of the helicopter began in 2019 as part of the program Ağır Sınıf Taarruz Helikopter (heavy combat helicopter). According to the director general of the Turkish company, the Ukrainian helicopters were chosen because of the lack of an alternative to the Turkish military-industrial complex.
The ATAK II helicopter has the following characteristics: weight – 11 tons, two gas turbine engines, tandem cabin, modern electronic warfare system.
(c)UNIAN 2021