Imprisonment for false information in asset declarations: MPs pass law with President's proposals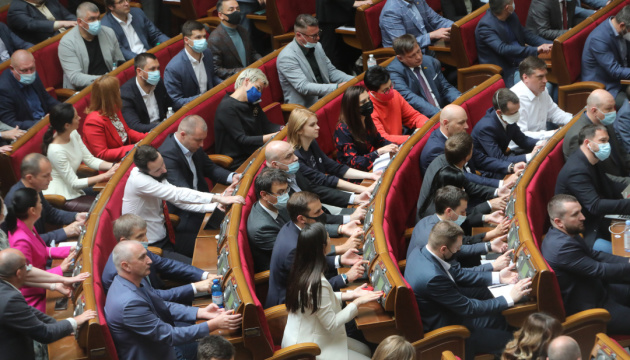 29.06.2021 16:23
The Verkhovna Rada of Ukraine passed a law on strengthening responsibility for declaring false information and failing to submit a declaration, taking into account the proposals of President Volodymyr Zelensky.
As an Ukrinform correspondent reports, 315 MPs voted in favor of the President's proposals for the Law of Ukraine "On Amending the Code of Ukraine on Administrative Offenses and the Criminal Code of Ukraine to Improve Liability for Declaration of False Information and Non-Submission by a Declarant of the Declaration of Person Authorized to Perform the Functions of the State or Local Self-Government" (No. 4651).
"The President proposes to amend Article 366-3 by providing for a term of imprisonment of one year, not two years as was proposed by the bill, to observe the proportionality. With regard to Article 366-2, the President's veto removes the possibility of avoiding liability and non-declaration of assets which are registered to relatives as the law adopted in the version submitted for President's signature left the possibility to register property to relatives and, accordingly, to refer to the fact that relatives did not provide information about such property," Minister of Justice Denys Malyuska explained while presenting the President's proposals.
On June 15, President Zelensky returned law No. 4651, passed by lawmakers on June 3, with his proposals to the Verkhovna Rada.
(c)UKRINFORM 2021