The Russian FSB has released its own video of the "shelling" of the British destroyer
In the video, the Russians demand that the British leave the area, and then say they are opening a "warning fire."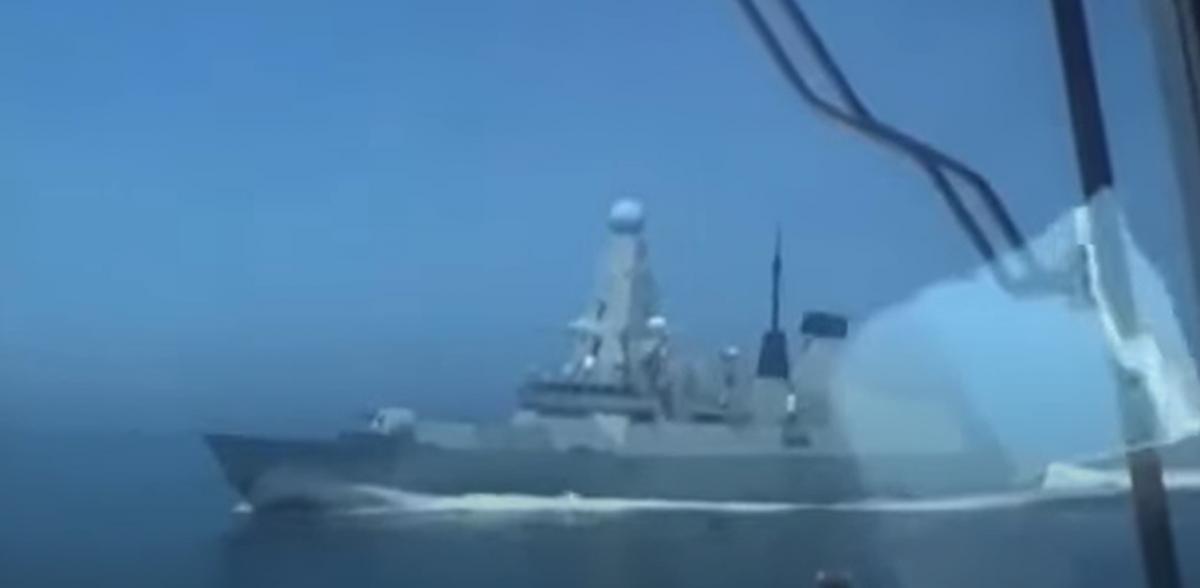 The Russians showed their video of the incident with the Defender destroyer / screenshot
The FSB of the Russian Federation released a video of the incident with the British destroyer Defender in Ukrainian waters near the occupied Crimea.
The video was published by the Russian state media, apparently it was shot on board one of the Russian warships. The video shows talks between Russian border guards and the crew of a British destroyer.
The Russians are demanding that the British leave the area, and then say they are opening a "warning fire."
As UNIAN reported, on June 18, the British destroyer HMS Defender and the frigate of the Netherlands Navy HNLMS Evertsen F805 entered the port of Odessa.
On June 22, the special operations forces of Ukraine, Great Britain and the United States held a joint training session on the British destroyer Defender.
On June 23, the Russian Ministry of Defense announced that Russian warships had opened a warning firing on the destroyer of the British Navy Defender off the coast of the Russian-occupied Crimea.
Also, according to the Ministry of Defense of Russia, the Su-24M bomber performed a warning bombing to stop the alleged violation of the "Russian state border" in the Black Sea.
In turn, the British Ministry of Defense said that the Russian military did not shoot at a British destroyer in the Black Sea. In Britain, it was stated that the Russians were conducting artillery training in the Black Sea and announced their plans in advance.
British Prime Minister Boris Johnson said that the destroyer Defender was passing in Ukrainian waters in the Black Sea. He reminded that Great Britain does not recognize the annexation of Crimea and "Russian borders" in Crimea.
(C)UNIAN 2021