Rights of Crimean Tatars: Ukrainian delegation overcame Russian lobby in PACE – Mezentseva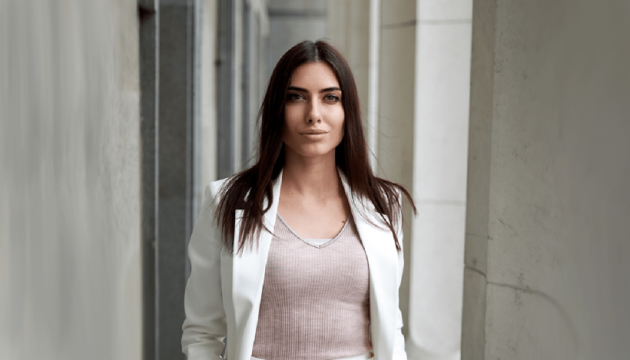 22.06.2021 14:19
Ukrainian delegation to the PACE managed to make fundamental amendments to the draft resolution on the protection of the rights of Crimean Tatars in the occupied Crimea despite opposition from the Russian lobby.
"The vote at the summer session has not begun yet, but we can already announce a huge victory. The very fact that the file, which is called "the situation of the Crimean Tatars" and we also call it "the violation of the rights of the Crimean Tatars", is considered at the summer session is a huge victory," Head of the Permanent Delegation of the Verkhovna Rada of Ukraine to the PACE Maria Mezentseva said in a comment to Ukrinform.
In April-May, the Ukrainian delegation made efforts to prevent the inclusion of amendments made by representatives of the Russian lobby in the PACE, which would undermine the content of the document and its focus on protecting Crimean Tatars.
"That is, we managed to overcome the Russian lobby," Mezentseva stressed.
She expressed confidence that the amendments submitted by Ukraine would be supported during the vote on the resolution as they had already been approved by the PACE committee.
"We highly appreciate and respect the text of the resolution," the Ukrainian MP added.
Among other priorities of the Ukrainian delegation at the PACE summer session, she mentioned the debate on the Council of Europe Convention on Preventing and Combating Violence against Women and Domestic Violence (Istanbul Convention).
"Ukraine took an active part in drafting this international document and is a signatory. However, 10 years have passed and the Parliament of Ukraine still cannot succeed in ratifying the Convention," Mezentseva said.
She expressed her conviction that the Verkhovna Rada of Ukraine should ratify the Istanbul Convention this year.
Speaking about Hungarian Foreign Minister Péter Szijjártó's speech to PACE delegates on June 21 as a representative of the country chairing the Council of Europe's Committee of Ministers, Mezentseva said the Hungarian official planned to visit Ukraine, in particular the line of contact in eastern Ukraine, in the near future.
She also noted that Ukrainian MPs would take an active part in the debate on the rights of diasporas in Europe and on the threat posed by the situation in Belarus to the whole of Europe.
As reported, the PACE summer session is being held in Strasbourg on June 21-24. Delegates work in a hybrid format.
The debate and vote on the draft resolution on the violation of the rights of Crimean Tatars in the occupied Crimea (The situation of Crimean Tatars) is scheduled for Wednesday, June 23.
(C)UKRINFORM 2021