"Ecological catastrophe": in Yalta rains washed away mountains of garbage in the Black Sea (photo )
Locals were forbidden to swim in the sea.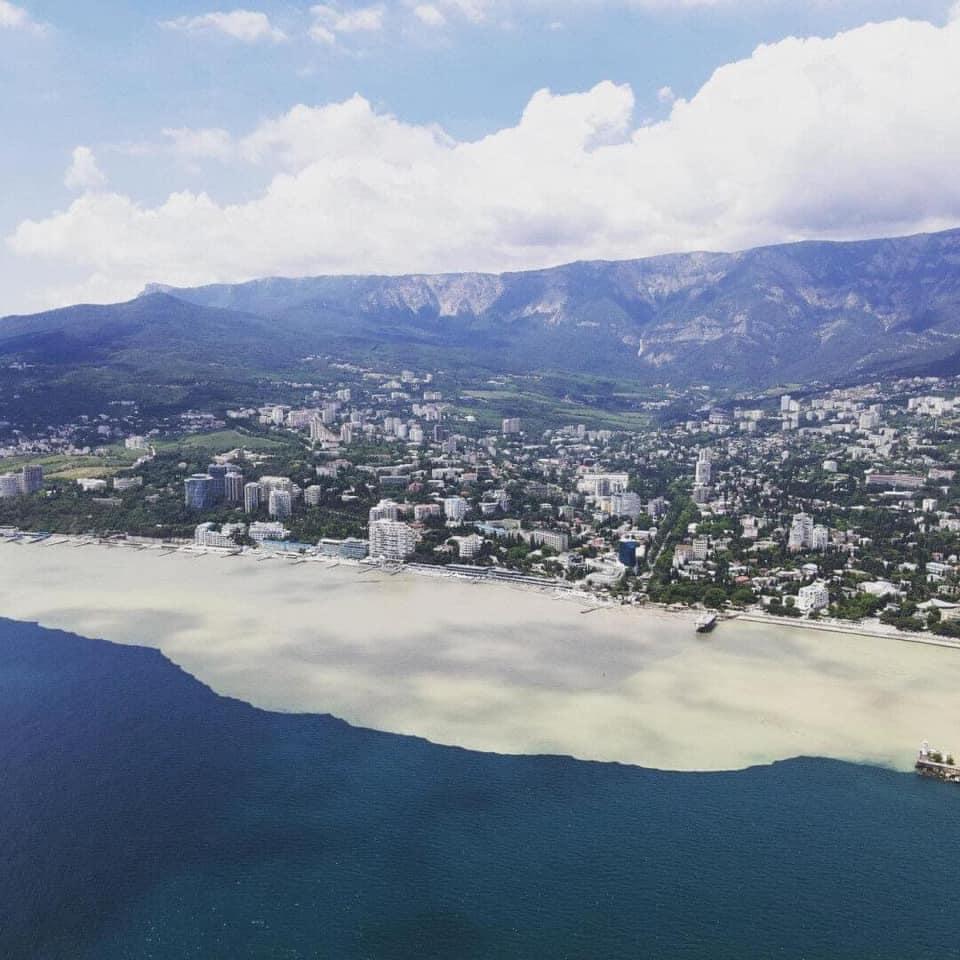 In Yalta, banned from swimming in the sea because of garbage / Facebook / Yegor Firsov
Heavy rains in Yalta washed away mountains of garbage into the Black Sea. Local "authorities" forbade swimming in the sea.
This was announced by the former head of the State Ecological Inspectorate, a member of the board of the NGO "Office of the Environment" Yegor Firsov on Facebook .
"This is a real environmental catastrophe, which is silenced by the occupiers. For 7 years of annexation of illegal landfills in the Crimea accumulated construction debris and household waste. The other day due to heavy rains landfills simply washed into the sea," – said in a statement.
In turn, Russian media report that after the downpours that led to heavy floods in Yalta, the occupying authorities of Crimea have banned swimming in the sea since June 19 due to heavy pollution. The ban will be in effect until the disinfection and cleaning of the beaches is completed. It was previously introduced for three days.
Flood in Yalta: what is known
We will remind, on the night of June 18 flooded Yalta . Public transport has been suspended in the city.
Earlier, the occupying head of the Crimea, Sergei Aksyonov, signed a decree declaring a state of emergency in the Crimea.
As previously reported in the Hydrometeorological Center of Crimea, in the eastern parts of the peninsula fell almost two monthly rainfall.
Also due to the flooding of Yalta, the Russian city authorities announced the disconnection of water supply in the region.
According to environmentalist Maryna Lytvynenko, despite heavy rains in the occupied Crimea  , drinking water problems will not go away, but reservoirs will fill up a bit.
(c)UNIAN 2021