The Hungarian Foreign Minister voiced his wishes to the PACE regarding Ukraine's language policy
Siyarto asks Ukraine to "return what the Hungarian minority already had."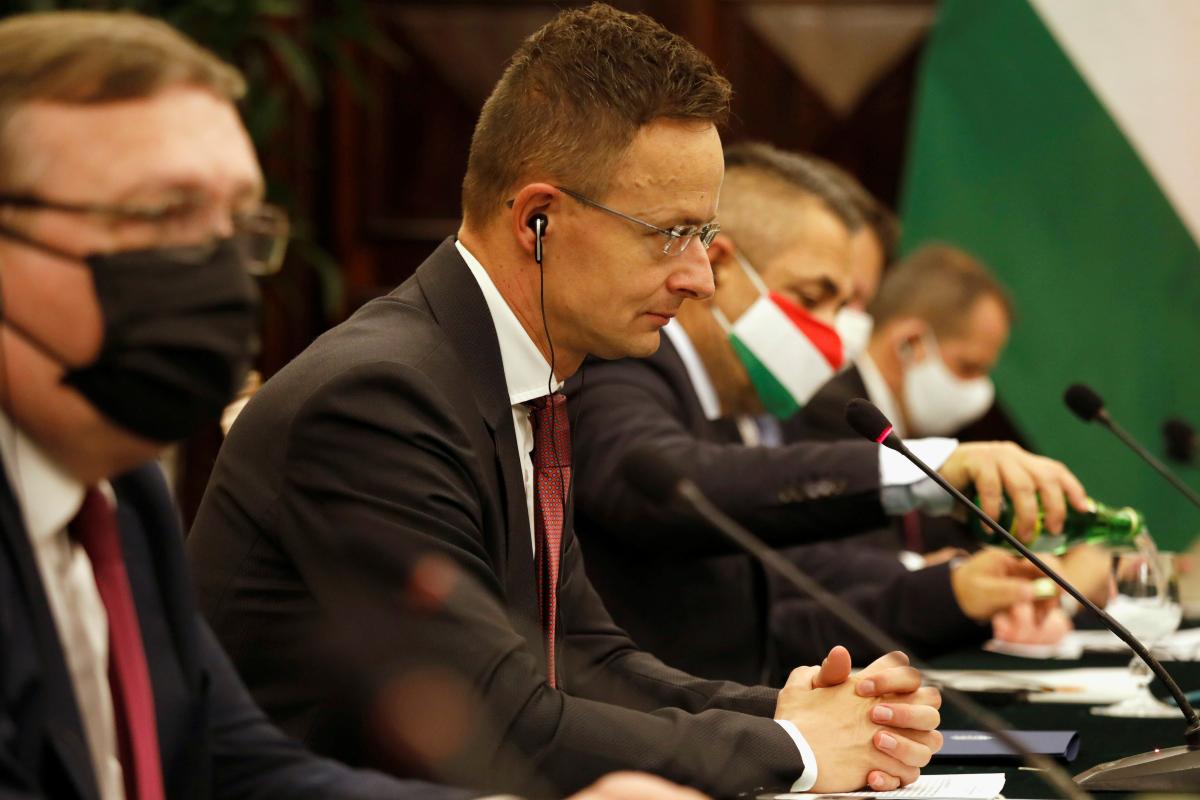 Siyarto mentioned Ukraine during a speech at the PACE / photo by REUTERS
Representatives of the Hungarian minority should have the right to use their language in all areas, including public administration, said Hungarian Foreign Minister Peter Siyyarto .
He stated this during the debate in the PACE, European Truth reports.
It is noted that the Hungarian Foreign Minister will head the Council of Europe for the next six months. In his introductory remarks today, he noted that the issue of minority rights remained crucial for Hungary, stressing that in the CoE member states "guarantees should be provided for the use of minority languages ​​in education, culture and public administration". He did not mention any state in this part of his speech.
However, later, while answering questions from the audience from his fellow party member from the Hungarian parliament, he explained that the claims were addressed to Ukraine. Siyyarto explained that such a right should be restored for Hungarians living in Ukraine.
"Of course, we were disappointed to see that after we supported Ukraine's European aspirations, parliament passed a decision against the rights of minorities in education, media and public administration … Now we are asking Ukraine to return to the situation it was in. We are not asking for additional rights, we ask to return what already took place, to return what the Hungarian minority already had ", – the Hungarian official declared.
He stressed that Ukraine can restore the legislation in various ways.
"It is not our question to say what exactly needs to be done, but we ask you to consult with the representatives of the minorities and act as they ask. The minorities must confirm that they have got back what they once had," the Hungarian minister explained.
Deterioration of relations between Ukraine and Hungary
Relations between Ukraine and Hungary deteriorated after the Verkhovna Rada passed a new law on education in autumn 2017.
Hungary is blocking meetings of the NATO-Ukraine Commission, alleging alleged violations of the rights of Hungarians living in Ukraine due to a provision of the law stipulating that the language of instruction in educational institutions is the state language.
The inaugural meeting of the Ukrainian-Hungarian interdepartmental working group on education took place in Kyiv on February 24. The participants of the meeting reached an agreement on common intentions to provide quality conditions for school education for Ukrainians of Hungarian origin in Transcarpathia.
On February 25, Foreign Minister Dmytro Kuleba stated that  Hungary was ready to discuss with Ukraine the  implementation of the provisions of the education law, taking into account the interests of the Hungarian minority.
(C)UNIAN 2021