The head of the Russian delegation to the PACE, Petro Tolstoy, said that Ukraine allegedly violated a number of international conventions.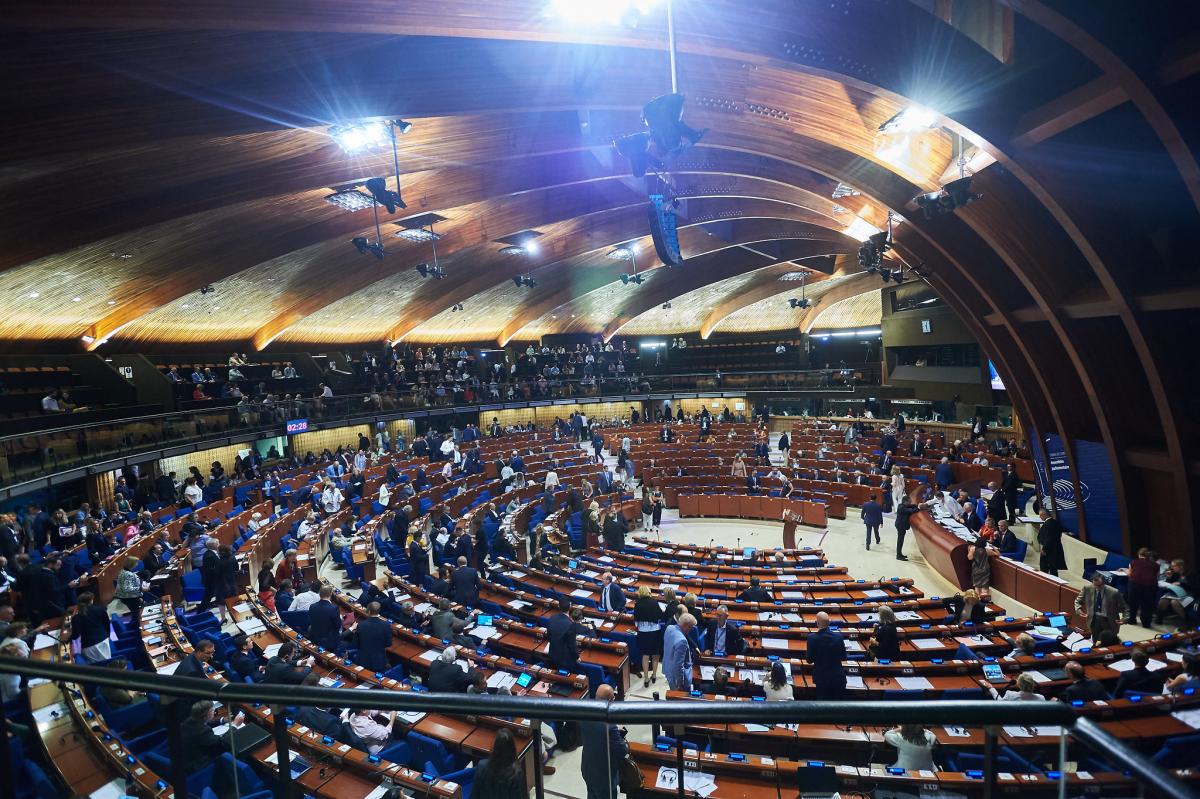 PACE summer session kicks off / photo by Council of Europe / Ellen Wuibaux
The Russian delegation demands consideration in PACE of a question of water supply to the occupied Crimea and sanctions against the People's Deputy from "OPZZh" Victor Medvedchuk.
Oleksiy Honcharenko, a member of the Ukrainian delegation to the PACE and a member of the European Solidarity party, announced this on his Telegram channel .
"The head of the Russian delegation to the PACE, Ukrainophobe, Europhobe and anti-Semite Petro Tolstoy, submitted written letters to the Committee of Ministers of the Council of Europe demanding to express his position on these issues," Goncharenko wrote.
According to him, Tolstoy accused Ukraine that blocking water from the Dnieper for Crimea is "a collective punishment of Crimean people for their political position."
"What is even more cynical, Tolstoy refers to a number of conventions that Ukraine allegedly violates, as well as to the complexity of the situation of Crimean Tatars! It should be recalled that Russia is currently repressing Crimean Tatars? puts the responsibility for the population of the occupied territories on the occupying state? And a number of international documents that define Russia as the occupier of the Crimean peninsula? ", – the deputy was indignant.
Tolstoy also demands that consideration be given to imposing sanctions on Medvedchuk and his TV channels.
According to Goncharenko, Tolstoy called this decision of the Ukrainian authorities "an attack on freedom of speech."
"It's ridiculous, because Russia and freedom of speech are antonyms," he added.
(c)UNIAN 2021