Euro 2020: DENMARK defeated RUSSIA, RUSSIA dropped out of the tournament (video)
The Danes advanced to the playoffs from second place in the group, and the Russians finished fourth.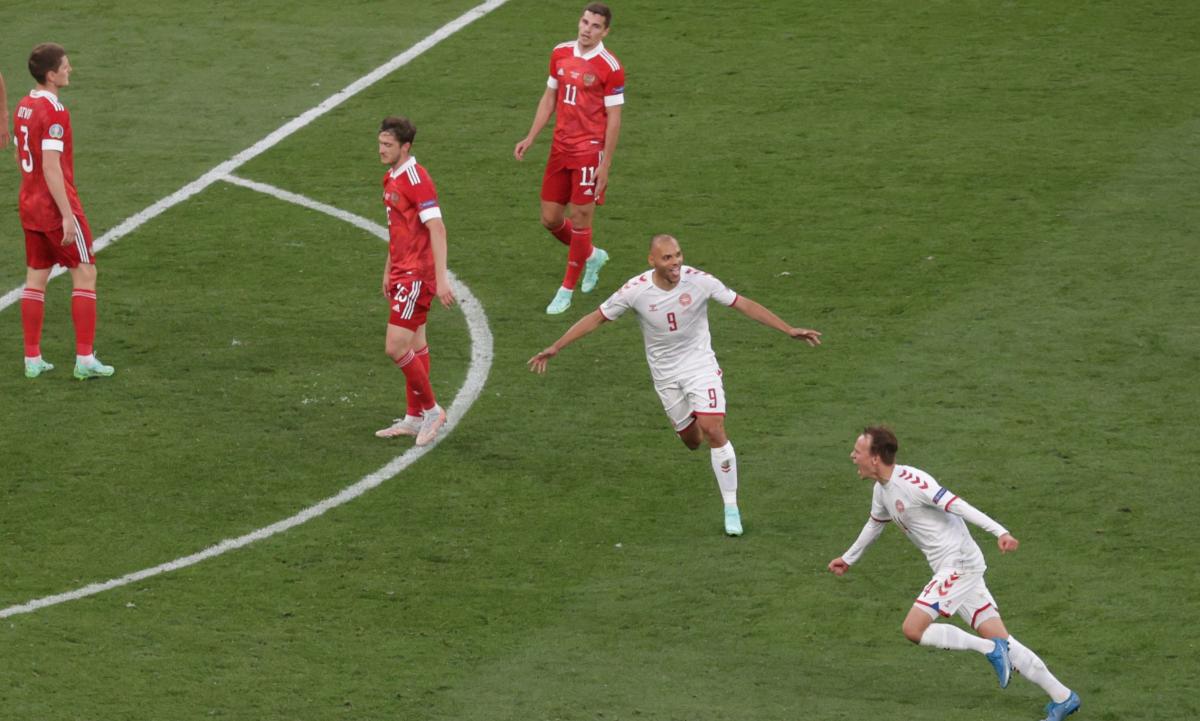 Denmark confidently beat Russia / photo REUTERS
As part of the 3rd round of the group stage of Euro 2020, the national teams of Russia and Denmark played in Copenhagen. The Danish team won a landslide victory.
The Danes opened the scoring in the match in the 38th minute with the first shot on the plane – a beautiful goal was scored by Mikkel Damsgor.
In the 59th minute, after a mistake by Russian footballer Yussuf Poulsen, he had to miss.
The Russians played one ball thanks to a penalty, but after that the Danes did not play on the hold, and scored twice more, bringing the score to a crushing.
For the Russian national team, this defeat was the second defeat in the tournament. The Danes won the first victory, which was enough to reach the playoffs.
Russia – Denmark – 1: 4
Goals : Dziuba, 72 (from the penalty spot) – Damshor, 38, Poulsen, 59, Christensen, 79, Mehle, 82.
Russia : Safonov, Fernandez, Diveev, Dzhikia, Kudryashov (Karavaev, 68), Kuzyaev (Mukhin, 67), Miranchuk (Sobolev, 61), Ozdoev (Zhemaletdinov, 61), Zobnin, Golovin, Dzyuba
Denmark : Schmeichel, Christensen, Kier, Westergor, Mehle, Vass (Striger Larsen, 60), Hoybjerg, Delaney (Jensen, 86), Poulsen (Dolberg, 60), Damshor (Nergor, 72), Braithwaite, Cornelius, 85 )
Warnings : Kudryashov, Diveev – Delaney
In a parallel match of this group, Belgium beat Finland (2: 0) and, scoring 9 points, finished in first place.
Denmark, Finland and Russia scored 3 points each. They scored all these points in matches against each other. Thus, the places in the group were distributed due to the difference in goals in the matches of these three teams with each other. She was better than the Danes (4: 2), who took second place. Finland finished third (1: 1) and Russia last (2: 4).
(c)UNIAN 2021