Swim for Aksyonov: the occupiers were ashamed in the flooded Kerch (video)
According to the occupiers, they have no idea how to solve the issue of flooding.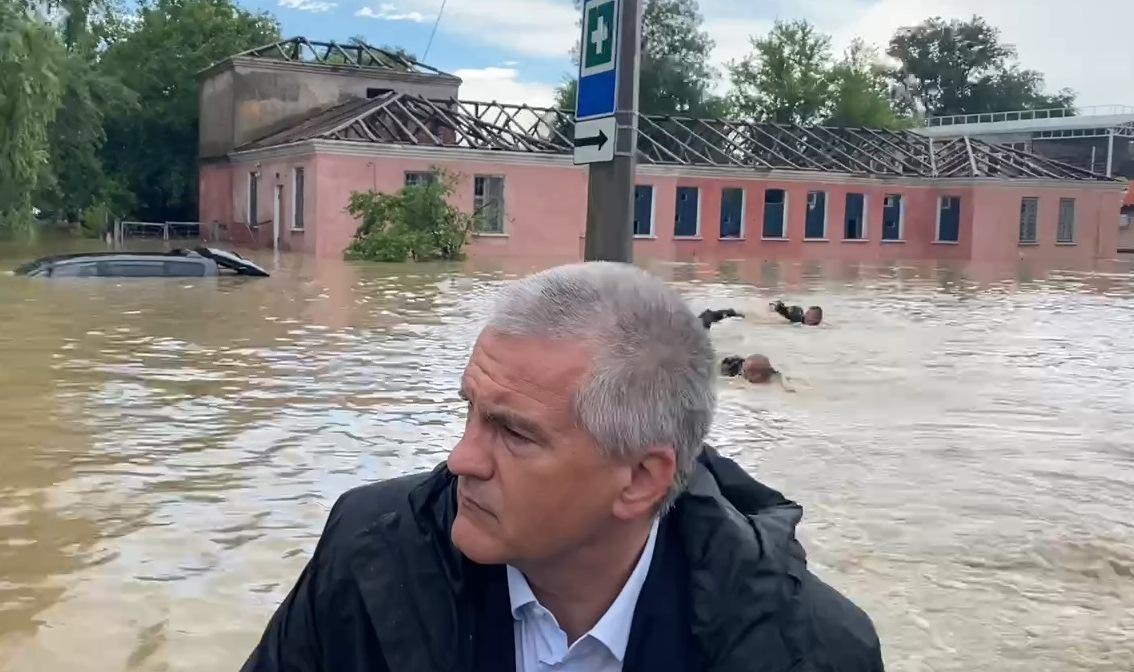 Three people were sailing on Aksonov's boat on the flooded Kerch / screenshot
A curious video was shot during the Kremlin-controlled visit of the head of the occupied Crimea, Serhiy Aksyonov, to flooded Kerch. Three people who were sailing behind the boat of "officials" got into the camera lens.
This is evidenced by a video posted by Aksonov on Facebook .
The video shows three people, presumably employees of the so-called "Ministry of Emergency Situations", floating on a flooded street with a rabbit behind a boat with Aksonov. At the same time we hear the conversation of the occupiers discussing the problem of flooding.
"Do you technically think that there is nothing we can do? No drainage, nothing?" Aksonov asked the so-called "local authorities".
From their words it is clear that they can not do anything, but there was a proposal to build a dam.
Later, Aksyonov's representative said in a comment to the Russian media that he had no idea who the people who were sailing on the "officials'" boat were. At the same time, the Crimean Ministry for Emergencies assured that the swimmers were civilians and did not need help.
"They returned to the shore happy and satisfied," the occupiers stressed.https://www.facebook.com/plugins/video.php?height=314&href=https%3A%2F%2Fwww.facebook.com%2Faksenov.rk%2Fvideos%2F237335304862113%2F&show_text=false&width=560&t=0
As UNIAN previously reported, in the occupied Crimea, the heaviest downpour flooded the city of Kerch . In the houses, people had more than half a meter of water, and cars were flooded by the windows.
(c)UNIAN 2021