Putin outraged by US involvement in "bloody coup in Ukraine"
he Russian president admitted that he was not invited to visit the White House.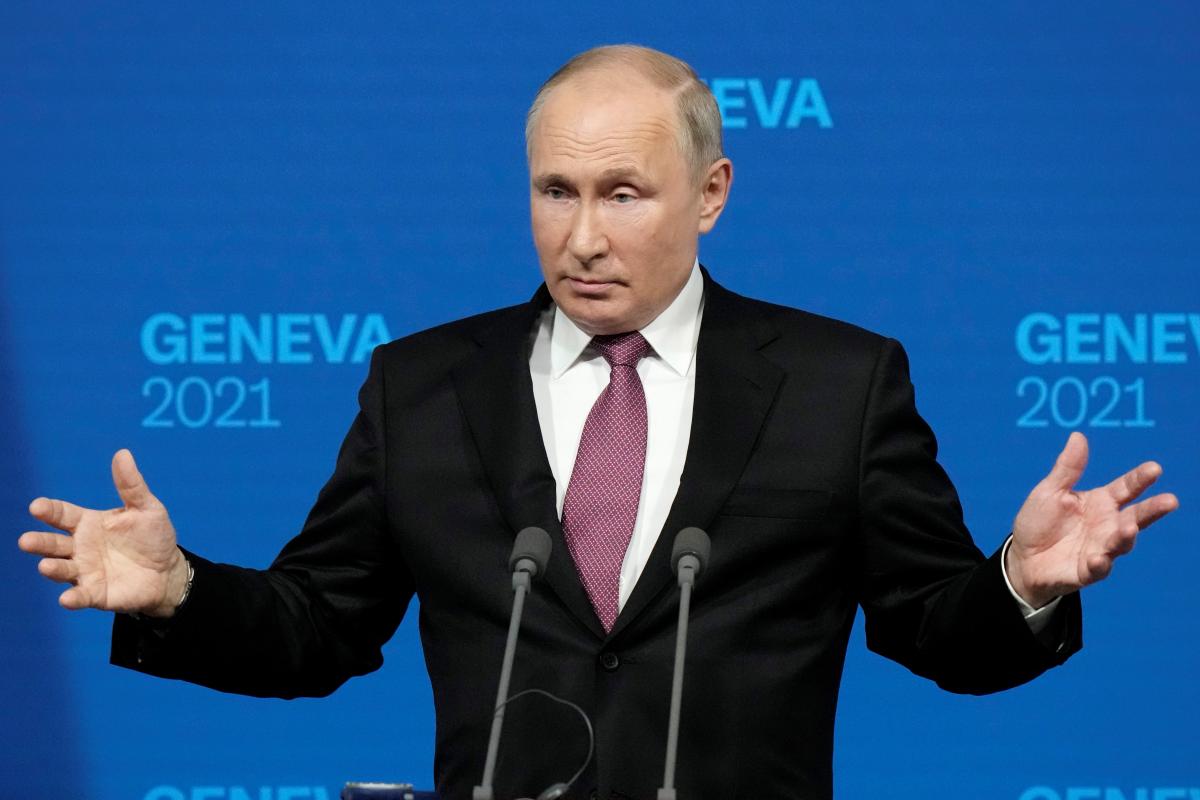 Vladimir Putin / Reuters
Commenting on the outcome of the meeting with Joe Biden, Russian President Vladimir Putin complained that the West called Russia's policy "unpredictable," while the United States itself behaved unpredictably.
Enumerating the treaties from which America withdrew, Putin also mentioned the 2014 Revolution of Dignity in Ukraine.
At the same time, the Kremlin boss did not say "in Ukraine" but "in Ukraine."
"If you take the situation with Ukraine, with Crimea, everything dances from it. The question is, what is stable about supporting the coup in Ukraine? When former President Yanukovych agreed with all the demands of the opposition, but was ready to step down and announce in three months of re-election. No, it was necessary to make a bloody coup, which led to known consequences – Donbass and Crimea later, "- said Putin.
He added that he did not believe that Russia was behaving "unpredictably" and expressed the opinion that Moscow's behavior was "adequate to the threats arising for us."
At the same time, Putin offered to "agree on rules of conduct" to ensure stability and clarified that he saw Biden as such.
The Russian leader also commented on his possible visit to America and Biden's probable visit to Russia – according to him, there are no such preconditions at the moment:
"Biden did not invite me to visit, I did not invite Biden either, the conditions must be ripe for that."
Earlier, the US president invited Ukrainian leader Volodymyr Zelensky to visit the White House this summer .
It will be recalled that Putin began his speech with a statement that the topic of Ukraine "was not touched on in detail" and noted that the topic of Kyiv's accession to NATO was "touched by a stroke", so there was "nothing to discuss".
However, he spoke several times about Ukraine, commenting on Kyiv's potential  accession to NATO , and also expressed dissatisfaction 
(c)UNIAN 2021