"Two Worlds": an oppositionist from Russia told what Biden and Putin will agree on
The meeting of the two presidents is scheduled for Wednesday, June 16. It will take place in Geneva.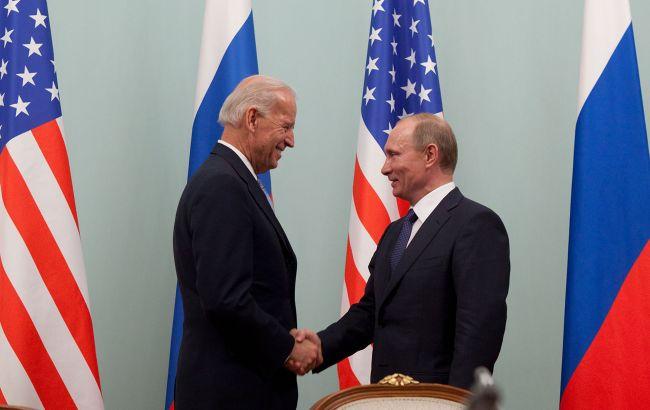 Biden and Putin will meet on June 16 / photo Official White House Photo
Breakthroughs following a meeting between Russian and US Presidents Vladimir Putin and Joe Biden should not be expected, predicts Russian opposition leader Dmitry Gudkov .
He told about it in interview " Apostrophe ".
According to him, Biden will be forced to raise issues related to human rights, democracy in Russia and Belarus, and so on. In turn, Putin, according to the opposition, has a very archaic idea of ​​the world order.
"He still lives in an era when there are metropolises and colonies. When India is a British colony, everything in the post-Soviet space is a Russian colony and so on. It is clear that in this way Biden will not even understand that Putin had Therefore, of course, they can agree on a disarmament program, a new START-2 agreement is possible, "he predicts.
Gudkov suggests that Biden will mark certain "red lines" for Putin.
"And Putin is a man who, unfortunately, inadequately assesses the situation and receives information differently from modern politicians – from various sources. He is a slave of dads: whatever the security forces write to him, it will be. the Americans organized it, he believes in it, he was told that the CIA was trying to organize an armed uprising in Russia, he believes in it, hence the laws in Russia about foreign agents, undesirable organizations, so it is difficult for the two worlds to agree , because they look completely different, they have a different picture of the world, "he said.
Biden and Putin are scheduled to meet on June 16 in Geneva.
On June 6, Biden spoke about his position at a forthcoming meeting with Putin. The US president noted that friends, partners and allies of the United States look at the world from the same angle as the United States.
He assured that the United States would resolutely defend democratic values ​​and its own national interests.
Biden also noted that the United States does not want a conflict with Russia, but wants a stable and predictable relationship, wants to work with Russia on strategic stability and arms control.
NATO Deputy Secretary General Mircea Geoana expects that President Biden will address the issue of Russia's aggressive actions in the world, control of strategic weapons and climate change during his meeting with Putin.
Read the latest news of Ukraine and the world on the UNIAN channel in Telegram
(C)UNIAN 2021