The plane with Kremlin propagandists circled over Geneva for about an hour
The first press conference will be given by the President of the Russian Federation.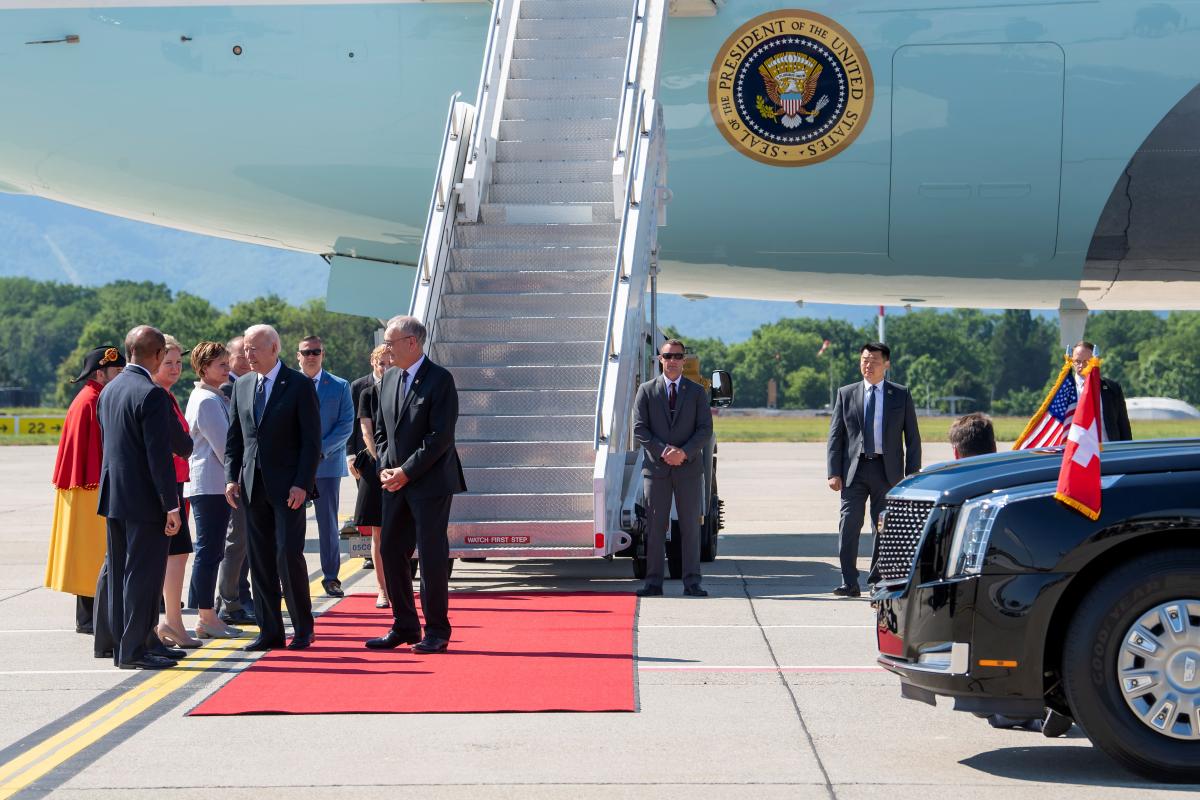 Biden is already in Switzerland / Photo: REUTERS
The landing of the plane in Geneva by the Russian delegation with Kremlin propagandists was delayed, at the same time the plane with US President Joe Biden landed.
The Russian liner was in the "waiting area" for about an hour. During this time, the aircraft circled with the Russians over Geneva, making several dozen laps, RIA Novosti reported .
At this time, at Coantren Airport boarded the US G1 with President Joe Biden. As evidenced by Reuters photos.
The meeting of the American and Russian presidents will take place in Geneva and will last, according to CNN, 3-4 hours.
"Meetings between Biden and Putin can last four or five hours. They are holding a press conference for Putin and then for Biden, "White House correspondent Caitlen Collins wrote on Twitter , noting that Biden had recently met with leading Russian experts who advised him not to hold a joint press conference.
According to her, first Putin will come to the Geneva villa La Grange, and then Biden. At least two meetings are planned.
"The White House offers the following details for tomorrow's summit: Putin is expected to arrive first, followed by Biden. At least two meetings are planned: one with Biden, Putin, the US secretary of state and Russia's foreign minister. Then a big meeting with the presidents + 5 more people, "Collins wrote.
Biden and Putin are scheduled to meet on June 16 in Geneva, at the famous Villa La Grange.
On June 6, Biden spoke about his position at a forthcoming meeting with Putin. The US president noted that friends, partners and allies of the United States look at the world from the same angle as the United States.
He assured that the United States would resolutely defend democratic values ​​and its own national interests.
Biden also said that the United States does not want a conflict with Russia, but wants a stable and predictable relationship, wants to work with Russia on strategic stability and arms control.
(C)UNIAN 2021