High-speed combat drone developed by Ukrainians presented in Kyiv (photo)
It is planned to produce in cooperation with foreign companies.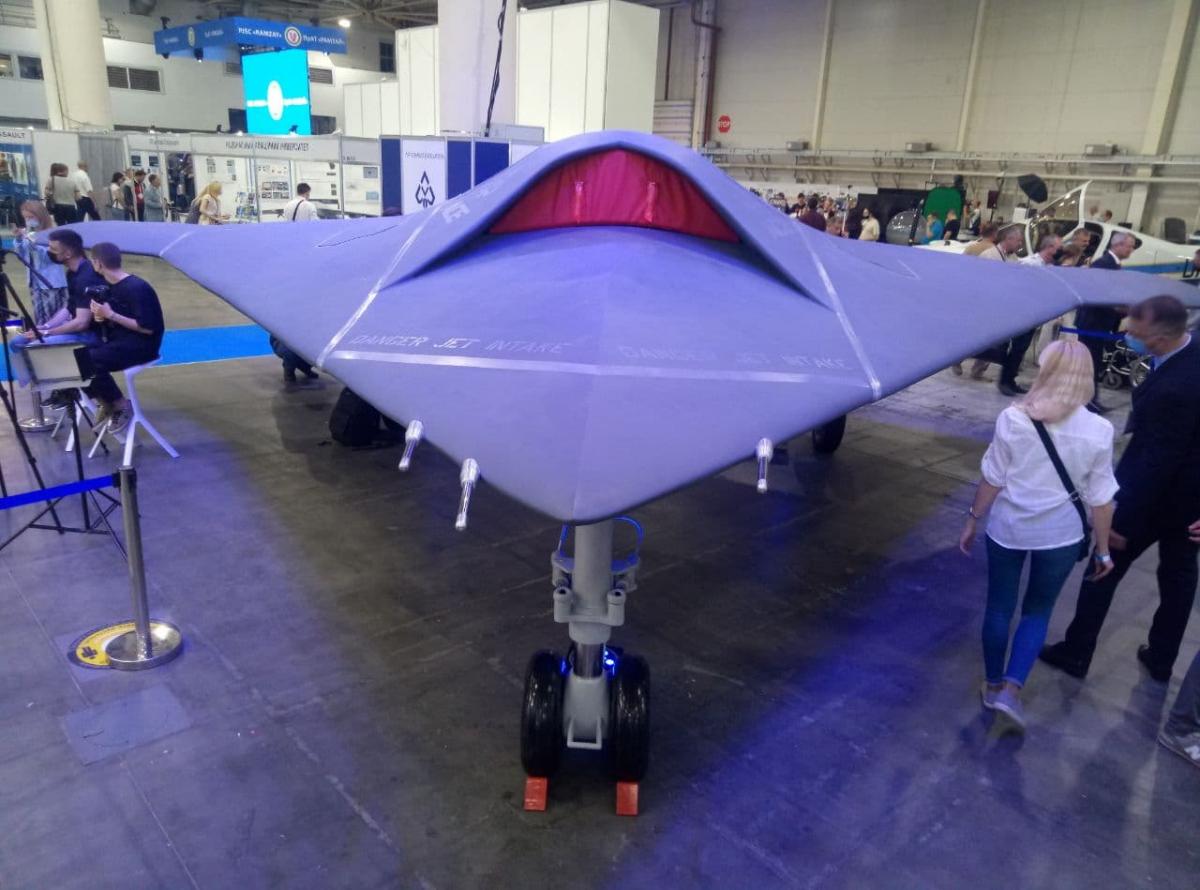 High-speed military unmanned aerial vehicle ACE ONE / photo UNIAN, Dmitry Schwartz
ACE presented a high-speed military unmanned aerial vehicle ACE ONE during the International Specialized Exhibition "Weapons and Security – 2021" in Kyiv .
According to the chief designer and project manager Alexander Los, the drone is designed based on the latest Stealth technologies and has a flat wing, making it difficult to calculate. Its speed is close to supersonic and is 1000 km / h.
"We are not saying that we are completely invisible, it is unprofessional to say so today, but we are creating all the prerequisites to reduce the radio visibility of the aircraft," he said.
According to Elk, the drone was designed to become part of the state's air defense and destroy enemy drones.
"We are not trying to gain an advantage in the air and we are not trying to engage in air combat with manned aircraft of our closest enemy neighbors," he said.
25 domestic designers worked on the development of the aircraft. And since aviation and composite materials for the drone are not produced in Ukraine, its production will involve international cooperation. The finished prototype takes another 30 months.
"When we talk about our future partners, we are looking at countries of non-authoritarian regimes. These are Poland, the United States of America, Great Britain, Israel, South Korea, India. These are the countries with which we have already started cooperating and plan to continue working, "said the project manager.
Exhibition "Weapons and Security"
"Weapons and Security" is an annual exhibition held in Kyiv, which demonstrates weapons and military equipment for the army and law enforcement agencies.
(c)UNIAN 2021