Bloody "picnic": on the beach of the Dnieper 12 Nigerians cut and burned goats (photo, video)
The men claim that they wanted to have a "picnic" in honor of a friend's birthday. They were taken away by the police.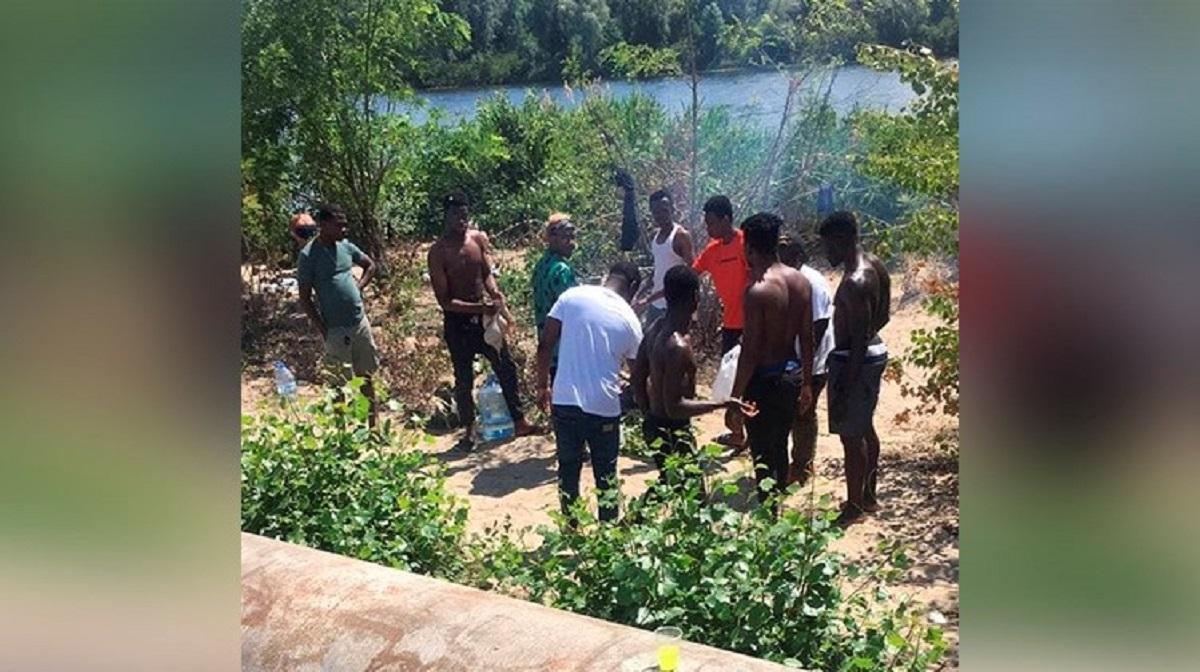 In the Dnieper, police detained men who cut and burned goats on the beach / photo "Informant"
In the afternoon on Monday, June 14, in Dnipro on Manuylivsky beach (former Vorontsovsky) foreigners arranged an unusual "picnic".
According to the " Informant ", local vacationers heard the cries of animals and smelled smoke. Going to the sound, they found that a company of 12 foreigners on the river in the bushes cut the throats of goats, and then throws their bodies into the fire.
photo "Informant"
Four animals were killed, one was rescued. Police and then SOG were called to the scene. The men explained to the police that they were citizens of Nigeria.
Police found the bodies of headless goats and one live tied goat. According to foreigners, in this way they arranged a "picnic" in honor of his friend's birthday.
The men were detained and taken to the police station. https://www.youtube.com/embed/FUphxPJdll4
(c)UNIAN 2021