Plus 5% annually: PM Shmyhal predicts sustainable economic growth trend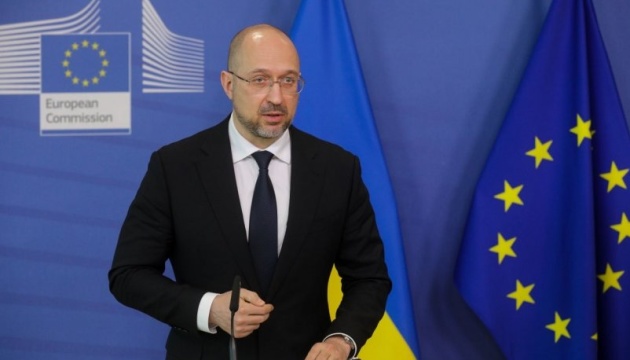 02.06.2021 17:55
Prime Minister of Ukraine Denys Shmyhal forecasts a steady trend of economic growth by 5% starting from 2023.
"This week, the government approved two extremely important documents: the Forecast of Economic and Social Development of Ukraine for 2022-2024 and the Budget Declaration for 2022-2024. In these documents, people will be able to see what exactly their taxes will be spent on over the course of three years," the PM wrote on Telegram.
According to him, these documents stipulate that thanks to the reforms carried out, Ukraine in 2023 will be able to reach a steady trend of economic growth by actually 5% annually.
At the same time, the budget deficit will be reduced by almost half and will return to the planned 3% already in 2023, and the public debt is planned to be reduced to less than 50% of GDP. This means that Ukraine will spend less on debt servicing and more on medicine, defense and education.
The growth of actual wage in the next three years will be approximately 8-10% per year.
Inflation will return to the target of 5% in 2023, and in 2022 it will be 6.2% in annual terms. Macroeconomic stability will be ensured, and the dollar exchange rate is expected at UAH 28-29.
(c)UKRINFORM 2021