A new logo was invented for Belavia. This is the trajectory of the flight Minsk – Barcelona, ​​which could not leave Belarus
On May 26, the plane of the Belarusian airline "Belavia", which was heading from Minsk to Barcelona, ​​was forced to return to the airport of departure. Poland did not allow it into its airspace, because further on the plane's route was the airspace of France, and this country suspended the permission for flights of Belavia after an emergency landing of the Ryanair plane at the Minsk airport .
Having received a refusal to cross the Polish airspace, the Minsk-Barcelona flight, which carried 54 passengers, circled over the Brest region, apparently producing fuel for a safe landing at the Minsk airport. The trajectory of the aircraft, which spent about two hours in the air, looked as follows
Social networks immediately suggested using this spiral as a new logo for Belavia.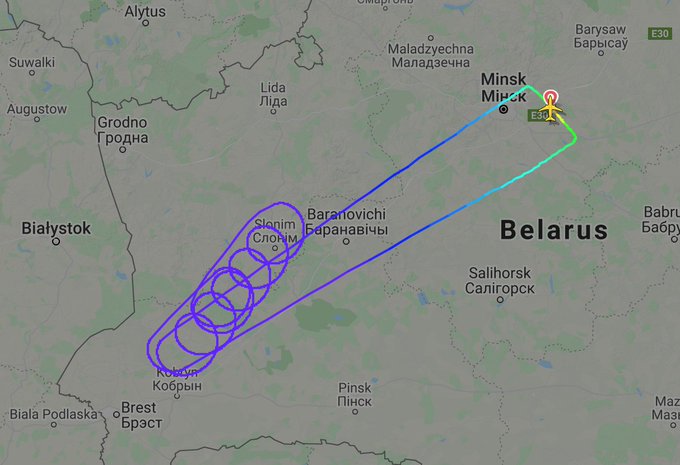 (c)MEDUZA 2021