Parliament set up commission to probe politicians' possible cooperation with Russia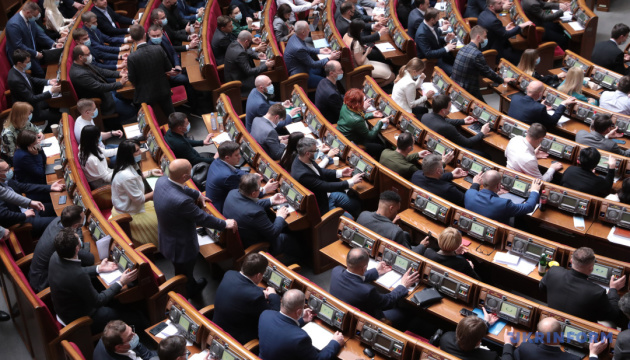 19.05.2021 16:20
The Verkhovna Rada has set up a temporary commission to investigate possible illegal actions by government officials and other persons who contributed to the violation of state sovereignty and territorial integrity and posed a threat to Ukraine's national interests and security.
Some 252 MPs voted for resolution No. 5243, proposed by Servant of the People faction leader David Arakhamia, at a parliament meeting on Wednesday, May 18, according to an Ukrinform correspondent.
"The main task of the temporary commission of inquiry is to study and investigate the facts of possible assistance by representatives of the state authorities of Ukraine and other persons to the aggressor state in illegal activities against Ukraine, as well as to identify and prevent threats to the sovereignty, territorial integrity and inviolability, defense capability, state economic or information security of Ukraine," the explanatory note reads.
The purpose of the commission is to establish the facts about possible illegal actions committed by representatives of the state authorities of Ukraine, aimed at cooperation with the aggressor state and other anti-Ukrainian activities.
According to the resolution, audio recordings were published in the media, showing the cooperation of representatives of the Ukrainian authorities with officials of the aggressor state, particularly on schemes to supply electricity to Russia-annexed Crimea, the exchange of prisoners of war in the temporarily occupied Donbas, and the receipt of profit at the expense of state interests, rights and freedoms of Ukrainian citizens.
The resolution stipulates that the number of commission members is 11 MPs.
The commission is chaired by Mariana Bezuhla, a Servant of the People MP, and her deputy is Nestor Shufrych, a representative of the Opposition Platform – For Life faction.
The commission will work for one year from the date of its formation.
The commission's report on the work done is to be heard at a plenary sitting of the Verkhovna Rada no later than six months from the date of its formation.
(C)UKRINFORM 2021