Kremlin comments on idea to swap MP Medvedchuk for Ukrainians held by Russia
Peskov called the offer "Ukraine's internal political cuisine."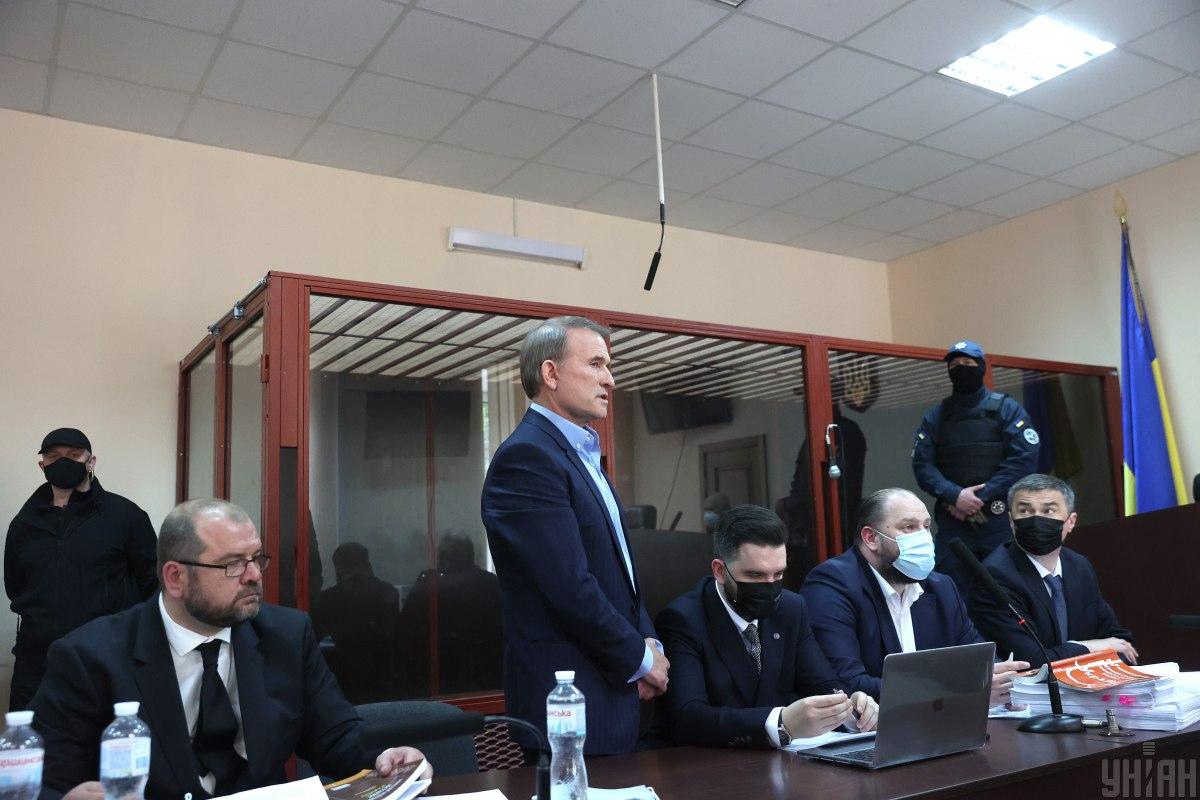 Photo from UNIAN
The Kremlin says it is not seriously considering the idea of swapping Viktor Medvedchuk, an MP with the Opposition Platform – For Life Party who is being suspected of high treason, for Ukrainian citizens held in Russian prisons.
That's according to Russian President Vladimir Putin's Press Secretary Dmitry Peskov, an UNIAN correspondent in Russia reported.
"We have taken note [of the offer]. But, you know, this is rather Ukraine's internal political cuisine. Actually, I don't know why it is being proposed to put Ukrainian politicians on a swap. The question is whether the Ukrainian politician himself wants to be swapped for someone? Who is the subject of the suggested exchange on the other side? In general, it was sort of an unformulated idea. Therefore, we are probably hardly inclined to seriously consider this in any way," Peskov said, answering UNIAN's question on whether the Kremlin has taken note of such a proposal and is ready to look into it.
Read more on UNIAN: https://www.unian.info/politics/medvedchuk-kremlin-comments-on-idea-to-swap-mp-for-ukrainians-held-by-russia-11422564.html
(c)UNIAN 2021