Zelensky: Ukraine imposes sanctions on 557 'thieves in law'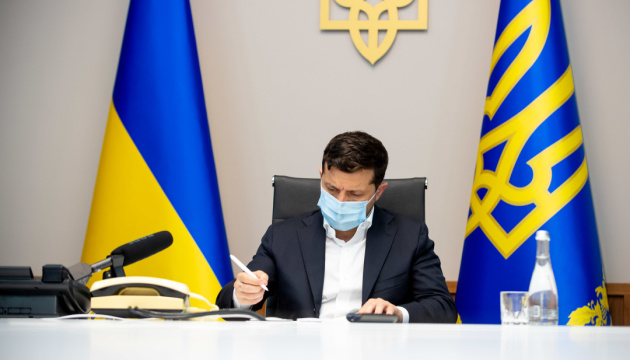 15.05.2021 12:16Ukraine imposed personal sanctions on 557 "thieves in law".
"Following the adoption of the law on 'thieves in law', the strategy for combating organized crime, and nine months of work, personal sanctions have been imposed on 557 'thieves in law' currently known in the world," President of Ukraine Volodymyr Zelensky said after a meeting of the National Security and Defense Council of Ukraine on May 14.
According to the President, most of these "thieves in law" are not in Ukraine and the number of those at liberty in Ukraine has halved from 34 to 17 people.
"Today we did everything to make this figure zero," Zelensky assured.
Zelensky explained that sanctioned persons were subject to asset freezing, ban on entry into the territory of Ukraine, refusal to grant a visa, abolition of visa, temporary or permanent residence permit, immigration permit, refusal to extend the period of stay in Ukraine, inability to acquire Ukrainian citizenship and forced expulsion.
"In a word: those who are not in Ukraine have nothing to come here for. Those who are in Ukraine have nothing to stay here for," he said.
The President also informed that Ukraine imposed sanctions on the leaders of criminal groups, the so-called crime bosses.
"We are a hospitable country, but not for 111 foreigners. These are crime bosses on which the same package of sanctions has been imposed today," the Head of State stressed.
(c)UKRINFORM 2021