Medvedchuk could be exchanged for Ukrainians imprisoned in Russia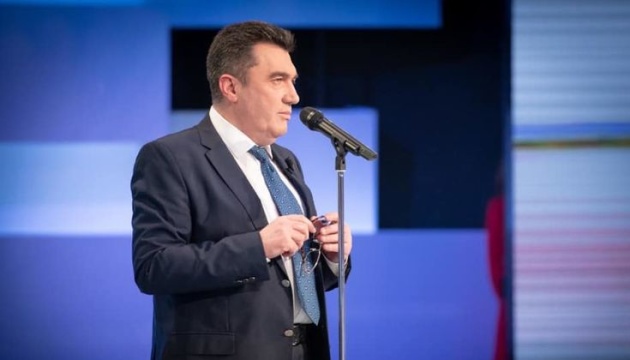 15.05.2021 12:33
Secretary of the National Security and Defense Council of Ukraine Oleksiy Danilov supposes that Viktor Medvedchuk, if convicted, could be exchanged for Ukrainians imprisoned in Russia, but such a decision can be made only by the President.
"President of Ukraine makes such a decision. I think that if there is such an opportunity, we will gladly do this," Danilov said on the air of the "Freedom of Speech by Savik Shuster" TV program, answering questions about the possible exchange of MP Viktor Medvedchuk for Ukrainian patriots held in Russian prisons.
As reported, on May 11, Prosecutor General Iryna Venediktova signed notices of charges for MPs Viktor Medvedchuk and Taras Kozak. They are suspected of treason and the attempted plundering of national resources in Crimea.
The investigation believes that Medvedchuk, among other things, negotiated with the aggressor state to re-register the "Hlyboka" oil and gas field in the Black Sea, 75 km of Feodosia town, for the purpose of production of minerals which are Ukraine's national resource. Moreover, Medvedchuk is suspected of treason (transferring secret information about a military unit of the Ukrainian Armed Forces to the aggressor state).
If guilty under the treason article (Part 1 of Article 111 of the Criminal Code of Ukraine) is proven, they face imprisonment for a term of 12 to 15 years with or without confiscation of property. Th f Ukraine) is punished with a term of eight to 12 years.
On May 13, Viacheslav Pidpalyi, investigating judge of the Pechersky District Court in Kyiv, ordered Medvedchuk to be put under round-the-clock house arrest as a measure of restraint.
(C)UKRINFORM 2021