Medvedchuk conspired with Russia to extract oil and gas in the Black Sea – details of suspicion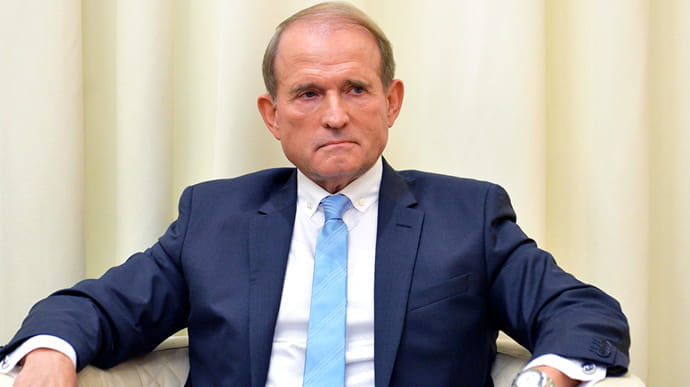 Law enforcement officers suspect Putin's godfather, Viktor Medvedchuk, chairman of the Opposition Platform For Life political council, of activities aimed at undermining Ukraine's economic security.
Source: text of suspicion to Medvedchuk, which the UE managed to get acquainted with
Details : According to the case file, in 2012 Medvedchuk received a permit for New Projects LLC to develop the Hlyboka field in the Black Sea 75 km from Feodosia (oil and gas are extracted there, the total reserves of which are estimated at UAH 38.85 billion). .
In 2015, Medvedchuk negotiated with the aggressor state to re-register the company and extract minerals, which are Ukraine's national resource.
In addition, Medvedchuk is suspected of treason. Currently, the SBU and the Prosecutor General's Office are holding a joint briefing and talking about the suspicion.
At the briefing, journalists were shown an audio recording of Medvedchuk's conversations with a representative of the Russian government.https://www.youtube.com/embed/i6P0mYhQnPo
The head of the Security Service of Ukraine, Ivan Bakanov, noted that the examination confirmed their authenticity.
(c)UKRAINIAN PRAVDA 2021