U.S. reaffirms readiness to join Crimean Platform initiative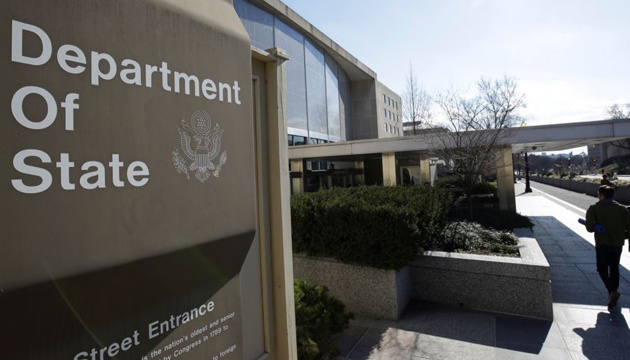 29.04.2021 09:21
The United States welcomes and supports Ukraine's Crimean Platform peace initiative and is ready to join it so as to achieve the ultimate goal of ending Russia's occupation of the Crimean peninsula, according to a State Department spokesperson.
"The United States welcomes Ukraine's new initiative, the Crimea Platform, and looks forward to continuing to work with Ukraine and our allies and partners to end Russia's occupation of the Crimean Peninsula and aggression in eastern Ukraine," the State Department's Office of the Spokesperson told an Ukrinform correspondent on Wednesday, April 28.
It also said that the United States "reaffirms its support for Ukraine's sovereignty and territorial integrity, extending to its territorial waters."
The Crimean Platform is a new consultative and coordination format initiated by Ukraine to improve the efficiency of the international response to the occupation of Crimea, respond to growing security challenges, step up international pressure on Russia, prevent further human rights violations, protect victims of the occupation regime and to achieve the de-occupation of Crimea. Ukraine actively invites other states to join this international initiative.
The first Crimean Platform summit is scheduled for August 23 in Kyiv. Preparatory work in this direction is underway.
The issue of the Crimean Platform was discussed at the level of the foreign ministers of Poland, Romania, Turkey, Georgia and Ukraine at a working meeting on security in the Black Sea region in Bucharest last week. In addition, the inaugural meeting of the support group for the Crimean Platform within the NATO Parliamentary Assembly was held on Tuesday, April 27.
(C)UKRINFORM 2021