President: Granting Ukraine NATO MAP could pave way to peace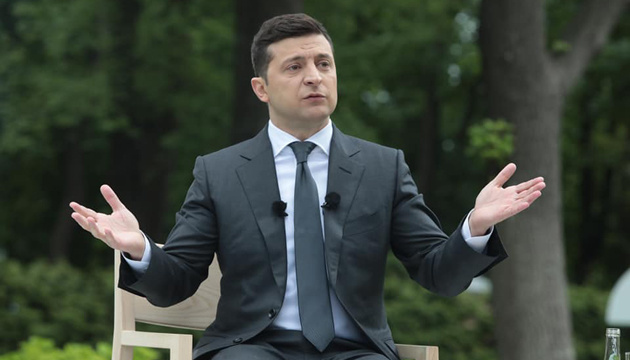 16.04.2021 16:13P
President Volodymyr Zelensky believes that granting Ukraine a NATO Membership Action Plan could pave the way to peace.
"Ukraine needs action. And the best thing to do is to grant us a NATO Membership Action Plan," Zelensky said in an interview with La Repubblica when asked about his vision of the restoration of peace.
The President emphasized that the Armed Forces of Ukraine are deterring aggression in Europe, the Ukrainian army is constantly improving, and this is "certainly not a secret for our friends from NATO."
"We understand that Ukraine must meet NATO standards, and we are carrying out the necessary reforms. However, it is impossible to reduce everything only to reforms, and especially now, when clearly not reforms can prevent the expansion of Russian aggression," Zelensky added.
When asked what made him such a "militaristic" President despite the much more peaceful attitude at the beginning of his tenure, the Head of State said that one really gets tougher when trying to end the war.
"But this comes from confidence: it is possible to establish peace, it is possible to restore normal democratic life, it is possible to prevent the deterioration of the situation in our region and the expansion of the war. What is needed for this? Realistic positions, fairness in negotiations, and readiness to fulfill the commitments made by the parties. Ukraine offers such an approach. The main thing is for Russia to do the same," he stressed.
As reported, Russia continues to concentrate troops near Ukraine's borders, while the Russian media wage an information campaign of lies and provocations to discredit Ukraine and justify Russia's military intervention.
(c)UKRINFORM 2021