Biden, Zelensky talked by phone for over 30 minutes – journalist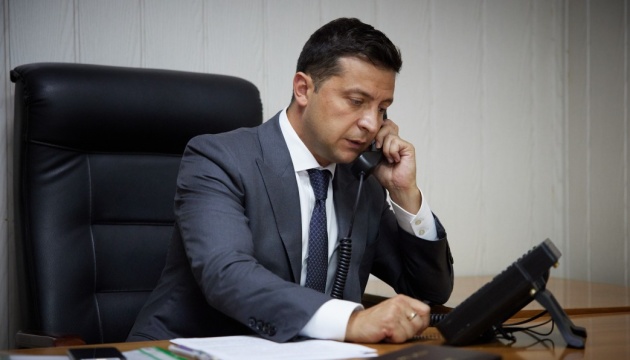 02.04.2021 18:27
Ukrainian President Volodymyr Zelensky and U.S. President Joe Biden had a 30-40-minute phone call on Friday, April 2, according to Politico journalist Natasha Bertrand.
She reported this on her Twitter account.
"Biden and Zelensky just finished their conversation, which lasted about 30-40 minutes, I'm told. Biden reasserted the U.S.' commitment to Ukraine and they spoke about the reported Russian troop buildup in the east and Zelensky's anti-corruption efforts," the journalist wrote.
https://www.ukrinform.net/rubric-polytics/3220403-biden-zelensky-talked-by-phone-for-over-30-minutes-journalist.html
(c)UKRINFORM 2021