Zelensky: Construction of new Kyiv bypass road will begin this year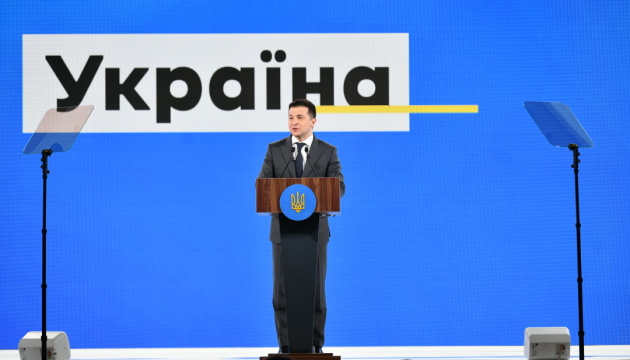 22.02.2021 11:19
The construction of a new bypass road around Kyiv with a length of 150 km will begin this year.
President of Ukraine Volodymyr Zelensky said about this during the All-Ukrainian Forum "Ukraine 30. Infrastructure", an Ukrinform correspondent reports.
"We have several very ambitious, priority projects. One of them is the Kyiv bypass road. Since the beginning of independence, many have talked about it, many have made promises, but no one has ever seen this road. We're planning to start the implementation of the Kyiv bypass road [project] this year," he said.
According to the President, the length of the bypass road will be 150 km
In addition, Zelensky told about another "ambitious project" dedicated to the 30th anniversary of Ukraine's independence – the M30 highway. He stressed that this should be the longest road in Ukraine with a length of 1,400 km. The highway will connect the east and west of the country.
At the same time, the President reminded that 6,500 km of roads were built in Ukraine last year under the Great Construction program, including 4,000 km of public roads and 2,500 km of local roads.
According to Zelensky, this year it is planned to construct 4,500 km of public roads and 2,000 km of local roads.
(c)UKRINFORM 2021