CNN: Hackers from North Korea stole more than $ 300 million for a nuclear program
Stolen money has become the main source of income for the DPRK.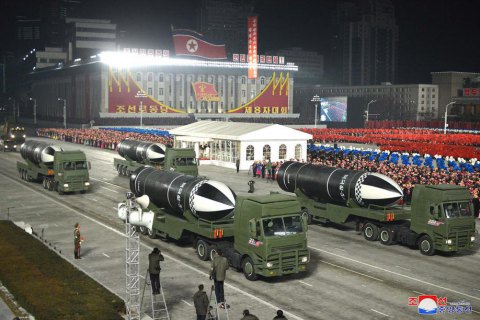 Photo: EPA / UPG
In 2020, hackers from North Korea stole hundreds of millions of dollars for a nuclear program.
This was reported by CNN with reference to the confidential report of the UN expert commission.
The Kim Jong Un regime is accused in the document of "operations against financial institutions and virtual exchange offices" in order to keep afloat the economy, which suffered severely in 2020.
An unnamed UN official has admitted that hackers stole $ 316.4 million in virtual assets.
The report also said that the DPRK, bypassing international restrictions, continues to build materials for nuclear reactions, maintain its nuclear capabilities and upgrade its missile infrastructure. Materials and technologies for this are being sought abroad.
Several countries have said that the DPRK is allegedly actively trading parts to build long-range ballistic missiles with Iran. At the same time, Tehran said that the authors of the report were provided with "fabricated data."
UN experts also point out that hackers have become almost the only source of foreign income for the DPRK, since in July 2020 the country stopped exporting its main product – coal. This is probably due to the decision to minimize contact with the outside world during a pandemic.
Along with devastating storms and international sanctions, the pandemic has severely damaged North Korea's economy.
It will be recalled that in January 2021, North Korea held a military parade with "the most powerful missile in the world . "
(c)LB.UA 2021