More than half of Donbas children live in poverty – UNICEF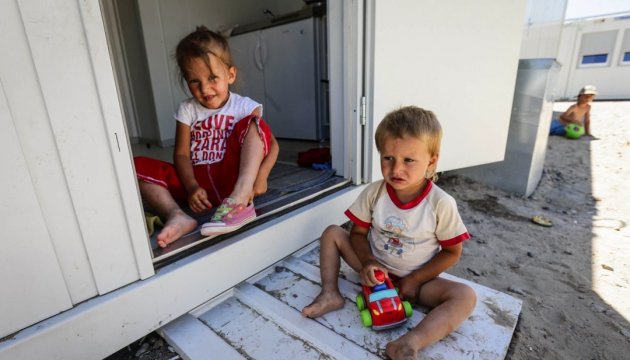 05.02.2021 12:16
The number of children living in poverty in eastern Ukraine due to the armed conflict and the coronavirus pandemic has increased from 36% to over 50%.
Representative of the United Nations Children's Fund (UNICEF) in Ukraine Lotta Sylwander said this at the conference entitled "COVID-19 Pandemic in the Context of Humanitarian Crisis: Situation in Eastern Ukraine," an Ukrinform correspondent reported.
"According to our data, the percentage of children living in poverty has increased from about 36% to over 50%," she said.
According to Sylwander, poverty is caused by the consequences of the military conflict, such as lack of work, lack of transport and roads, and destruction of infrastructure facilities. Moreover, the COVID-19 pandemic has created an additional economic burden for vulnerable populations.
In addition, the UNICEF representative noted that the Fund had recorded an increase in the number of children living in poverty compared to adults.
"Families with multiple children or one child are more likely to be in need, especially in a situation related to COVID-19," Sylwander summed up.
As Ukrinform reported, President of Ukraine Volodymyr Zelensky, at a meeting with UNICEF Representative in Ukraine Lotta Sylwander, emphasized the importance of developing new programs of cooperation with the Fund that protect the safety and rights of children.
(C)UKRINFORM 2021