U.S. provides Ukraine with 20 new Humvees and 80 boats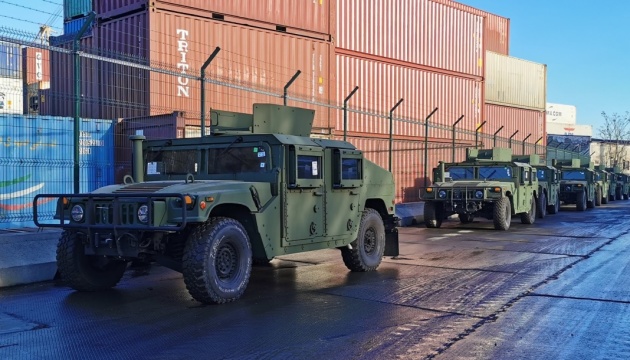 16.01.2021 11:54
The United States has delivered 20 new high mobility multipurpose wheeled vehicles (Humvees) to the Land Forces of Ukraine, as well as 84 more boats to the Navy.
"Nothing could stop the delivery of 20 Humvees to the Land Forces of the Armed Forces of Ukraine and Special Operations Forces along with 84 boats for the Ukrainian Navy as part of the Ukrainian Security Assistance Initiative," the U.S. Embassy posted on Twitter on Friday, January 15.
According to the Ukrainian military portal, together with the new batch, the number of American vehicles in the Ukrainian army has exceeded 100 units.
On December 11, 2020, the U.S. Senate by an overwhelming majority (84-13) and on December 8, 2020, the U.S. House of Representatives (335-78) approved the National Defense Authorization Act for Fiscal Year 2021 (NDAA 2021). The document provides for the allocation of $250 million in security assistance to Ukraine, including $75 million for the purchase of lethal weapons for the Armed Forces, which is $25 million more than in 2020.
(c)UKRINFORM 2021