Kremlin prisoner Shumkov returns to Ukraine – Ombudsperson
He was abducted by Russian special services in Kherson region on the administrative border with Russia-occupied Crimea in 2017.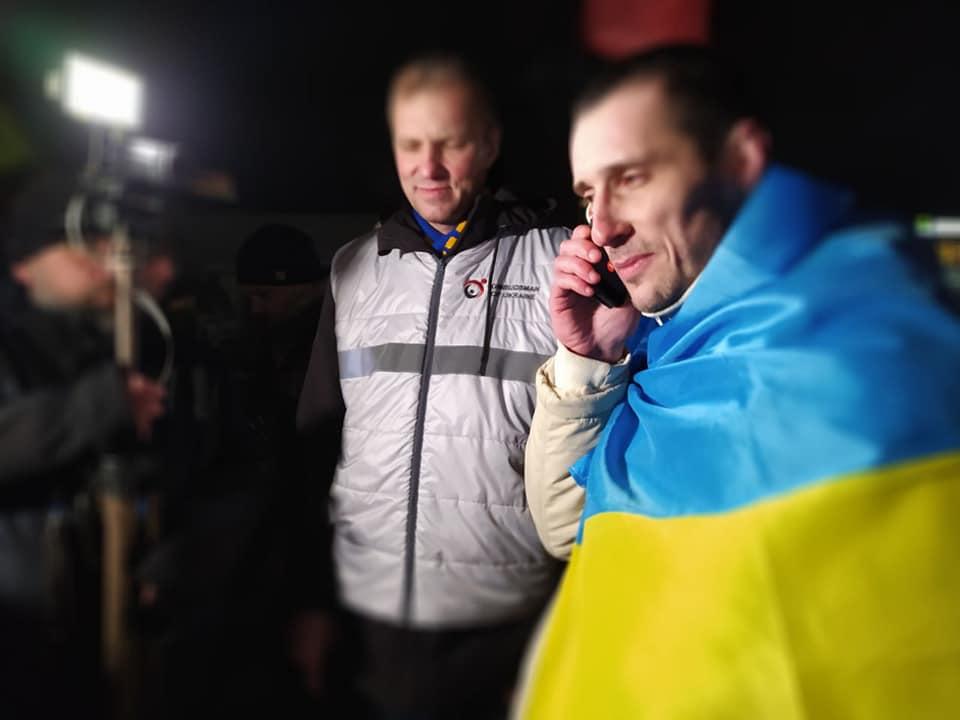 Shumkov is now free / Photo from facebook.com/denisovaombudsman
Ukrainian citizen Oleksandr Shumkov, who has been in illegal detention in Russia since August 2017, has returned to Ukraine.
Ukraine's Verkhovna Rada Ombudsperson Liudmyla Denisova announced this on Telegram on December 24.
"Ukrainian political prisoner and serviceman of the Armed Forces of Ukraine Oleksandr Shumkov is now free! For more than three years, he has been in illegal detention in a correctional colony in the town of Torzhok, Tver region [in Russia]. Almost during the entire term of his imprisonment, he was kept in a punishment cell and a detachment of strict conditions of detention," she said.
According to Denisova, Shumkov was released from the colony on December 23 and transferred to the Center for the temporary detention of foreigners in Tver region.
"He has just crossed the Ukrainian-Russian border and arrived at the Bachivsk automobile checkpoint, where he has been met by his family, a representative of the [Human Rights] Commissioner's Office and representatives of the territorial departments of the Ukrainian Armed Forces' military administration," she said.
Author: UNIAN
(C)UNIAN 2020