What is Putin afraid of and why does he have a lifetime immunity: Russia wants to expand the president's immunity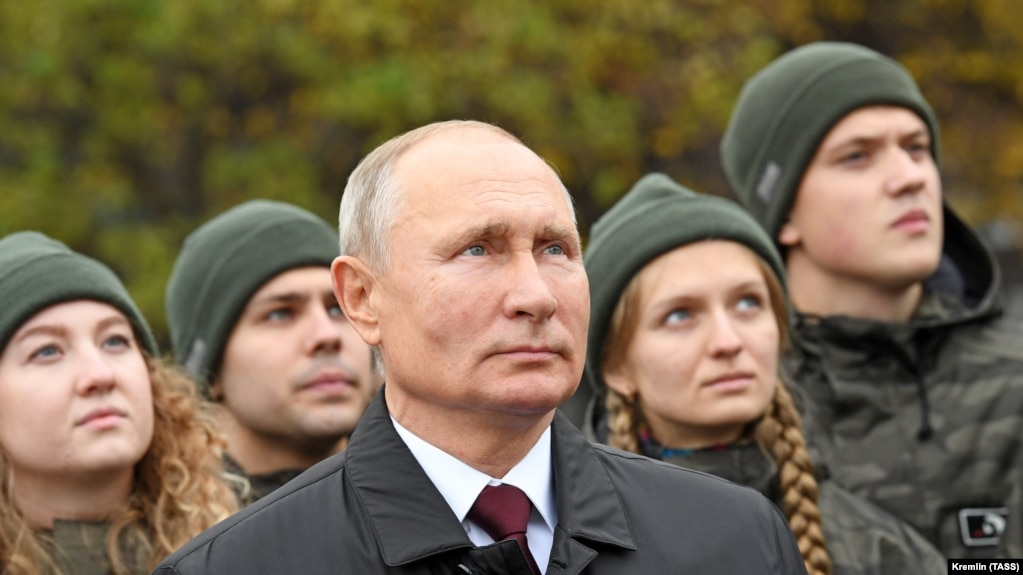 A bill has been submitted to the State Duma of Russia, which proposes to grant the former heads of state immunity regardless of the period of the presidency. What exactly and by whom is it offered? And why Vladimir Putin lifetime guarantee his personal integrity – this is the TV channel "nastojashchee time», created Radio Free involving "Voice of America", said the human rights activist, journalist and member of the Pskov regional meetings Deputies Lion Shlosberh.
Under current Russian law, a former president cannot be held administratively and criminally liable for actions related to his or her presidency. The submitted draft no longer mentions the terms of immunity. In addition, this bill proposes to change the very procedure of deprivation of immunity. Now the ex-president can lose it if a criminal case is instituted against him for a serious crime while performing the duties of the head of state. The procedure should be initiated by the chairman of the Investigative Committee of Russia. According to the proposed legislative changes, the former president can be deprived of his immunity only by a decision of the Federation Council and only on the basis of accusations of treason or other serious crime by the State Duma.https://www.currenttime.tv/embed/player/0/30934420.html?type=video&platformType=cross-promo&enablejsapi=1
– Why is this law being introduced now? What does it mean?
– This means that Russian legislation is brought in line with the ugly constitution that has been in force in our country since last summer. This is one of the hundred laws that should have been introduced, and they have already been introduced as a result of changes to the constitution.
Look at Article 93 of the Russian Constitution and you will see these changes.
At that time, these details were not paid much attention, because there were more than 400 amendments, and they were all disgusting.
People understood that the main amendment was Putin's lifelong rule, and did not go into details. I noticed then that the president receives special guarantees of immunity, but also through whom, as they say …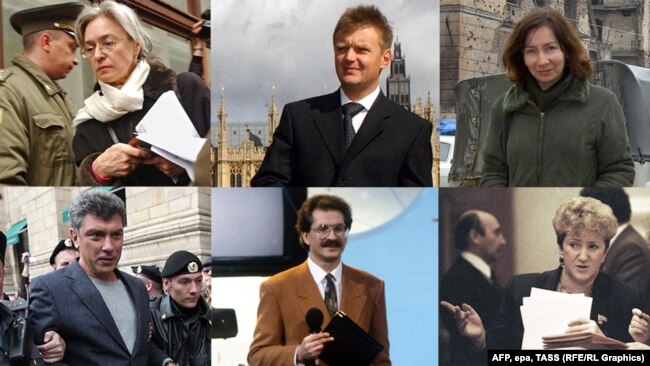 – It turns out that the President of the Russian Federation can just kill people after the end of his term and he will be inviolable ?
– So. If these changes are approved, and then he can take a knife, like a terrorist, go to Tver, God forbid, and cut off people's heads. And he will not get anything for it. If you read the law literally.Any crime committed by the President of Russia after the expiration of his term is not subject to any liability
And laws must be read literally, because the law is a very cruel thing, it is written the way it is written. And according to this law, any crime committed by the President of Russia after the expiration of his term is not subject to any liability.
– The explanatory note of Klishas and Krasheninnikov does not say anything about the purpose for which these changes are made. Looking at this explanatory note to the bill, it seems that everyone understands everything anyway. For whom are these guarantees of immunity, as you understand it?
– I read almost all the constitutional laws of Clichy – Krasheninnikov and I must say that their quality – all without exception – is disgusting in terms of legal technique, and sanity, and the justification that is being prepared for the bill.They do not burden themselves. It's just nonsense, they know that everything will be accepted anyway
Each time, the explanatory note simply rewrites the law, effectively copying all the key paragraphs from it. They do not burden themselves.
It's just nonsense, they know that everything will be approved anyway. They do not need to explain anything to anyone.
Here is the law, you need to vote for it. The explanatory note should be – page. They don't care what is written on this page.
In this situation, there is one key phrase: the legislation is brought into line with the new version of the Russian constitution. That was the end of the justification.
It is said to cut off the head, we cut off the head. Why? It does not matter.
These people are hackers. They would have no place in a normal parliament …
Shame!
Assuming that life will force these people to earn a living by law, their explanatory notes will be tens of pages, not one. And now they do not receive money for the quality of laws. They get paid for bringing this shame – that's what they get paid for.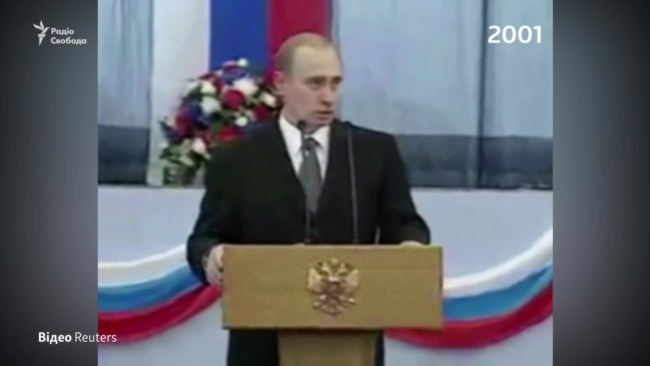 EMBEDSHARE
Do you think that Putin is going to calm down, so is this law being passed now?
– There are a few things that are clear given the millennial history.
Once the ruler is going to rule forever, something is bound to happen.
If the ruler begins to insure himself, to prepare some guarantees for himself – look for what he is afraid of.
If a person is defending himself, look for what or from whom he is defending himself.
In my opinion, Putin was afraid of the very talk of a change of government, even the very topic that began to seep into absolutely loyal audiences and loyal media: who will succeed in 2024.
"How the hell?" I'm a great Pooh! How dare you forget me? I haven't gone anywhere at all, I still have a lot of time ahead of me, "is something in his head.
And one of the purposes of this ugly amendment to Russia's constitution about the possibility of Putin's lifelong rule, in my opinion, was to stop all talk of a change of government.
They want to stop talking about a change of government in Russia as such.
To tell everyone, to make it clear to the society that this power is unchangeable, that if the power wants, it can be unchangeable.
And everyone should stop not just saying, but even thinking about it.
Secondly, I think that Putin really doesn't think of himself anywhere except where he is now. That is, he does not think of himself out of power.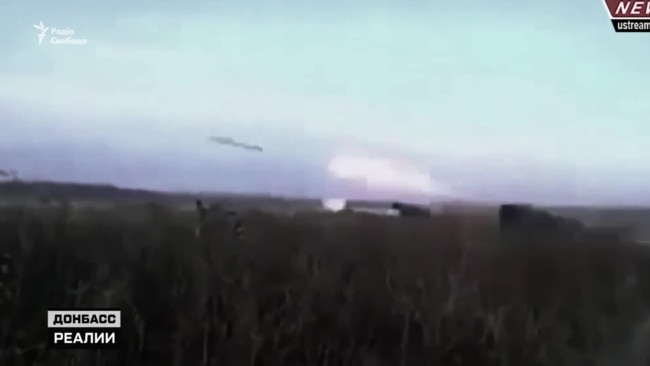 EMBEDSHARE
– He may one day be out of power. Life is long – in the end a person can retire in old age. During the presidency, until the adoption of this law and the adoption of an amendment to the constitution, he was already endowed with immunity under the constitution, no matter what he did. And then why is he so afraid – before or after his presidential career – to legally protect himself from immunity from criminal and administrative prosecution for life?
– There are two stories. The first story – before the presidency, the second story – after the presidency.
A story before the presidency is a story when a person who has committed a crime knows everything about himself and understands what he has done, and understands that these actions were not related to the presidency, but they can be punished.
And this is the fear that if the government changes and starts digging up archives and raising folders, including the folders of Marina Salie– and I think this is not the worst secret folder in the history of Vladimir Putin – they may be held accountable. the presidential term extends.https://www.svoboda.org/embed/player/0/1973003.html?type=video&platformType=cross-promo&enablejsapi=1
So is the fear of what might happen after a change of government.
In fact, all of Putin's fears show his absolute self-doubt, his uncertainty about the future. They show his understanding of the threat – that the government may change and the question of his responsibility may arise.In fact, all of Putin's fears show his absolute self-doubt, his uncertainty about the future.
Nothing but fear is explained by this amendment to the constitution and this federal law, which duplicates this amendment in the law on the special status of the president.
This fear. This includes fear of a possible change of government.
This is such a paradoxical thing.
The future mission of Russia's democratic parliament and Russia's democratic government is to replicate Hercules' feat in the Augean stables: to make water flow to cleanse the country of shit. This will be the main work.
The results can be fantastic. Imagine a house standing. This house is all covered with mud, some absolute ghouls live in it, it's scary to approach it, some screams are heard from there.
And so the flow of clean water washes away all this together with the inhabitants of this wild zoo, and it turns out that this is a beautiful house, that everything in it is properly designed.
(c)CRIMEA REALITIES 2020