Zelensky warns against street clashes if CCU chaos not stopped
He predicts the situation might even escalate into bloodshed.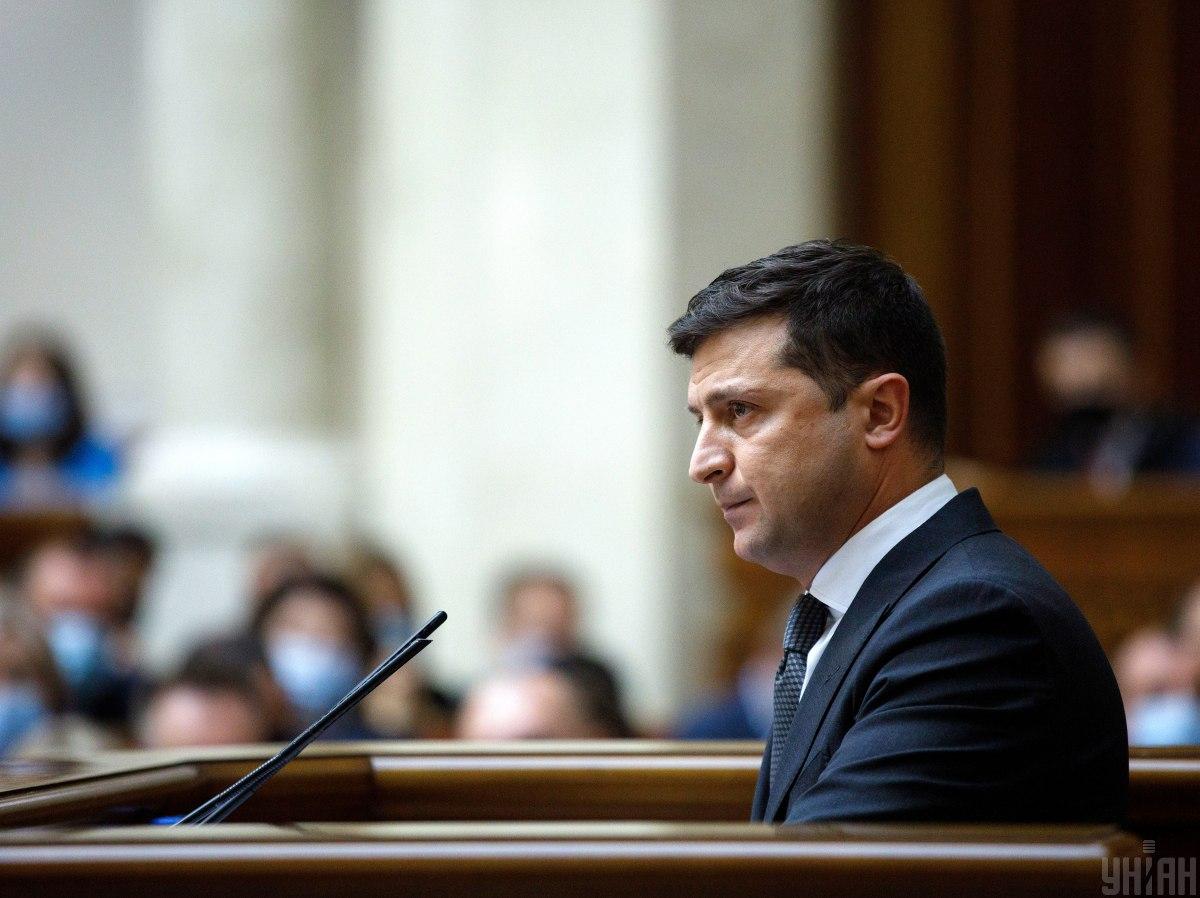 Ukrainian President Volodymyr Zelensky asks MPs to support his bill / Photo from UNIAN
Ukrainian President Volodymyr Zelensky warns there might be street clashes if the chaos being created by the Constitutional Court of Ukraine (CCU) has not been stopped.
He announced this in his audio address to members of the ruling Servant of the People parliamentary faction, which is available to UNIAN.
Read alsoLawmaker forecasts new Constitutional Court can be formed within six months
"If we don't stop the chaos that the Constitutional Court has been creating for money, we will see clashes in the street. And, by the way, this response from society will be tough, but fair. Are we ready to put the country at stake? And if not, then together we should take responsibility and together we should restore justice and the reign of law," the president said.
The situation may escalate into bloodshed, he said.
"I know that today a strong team of friends are beside me. Now we are talking about the personal choice of each of you – either you are a force, or a dozen groups lobbying for certain interests. I believe that we must get out of the situation as winners, because we are on the side of people, on the side of the truth, on the side of progress. History doesn't judge winners. And if I decide that the solution to the crisis is possible only through the proposed law, it must be definitely supported. If we find another, less conflicting path, there will be a different solution. But so far I can only say one thing: the latest decision by the Constitutional Court, these controversial repeals of fundamental laws are a direct and quick way to bloodshed," he added.
(C)UNIAN 2020