Zelensky sees demarche, conspiracy against president, society in CCU's decisions
He says oligarchs do not want to "pay bills for their champagne and caviar lifestyle lived without control."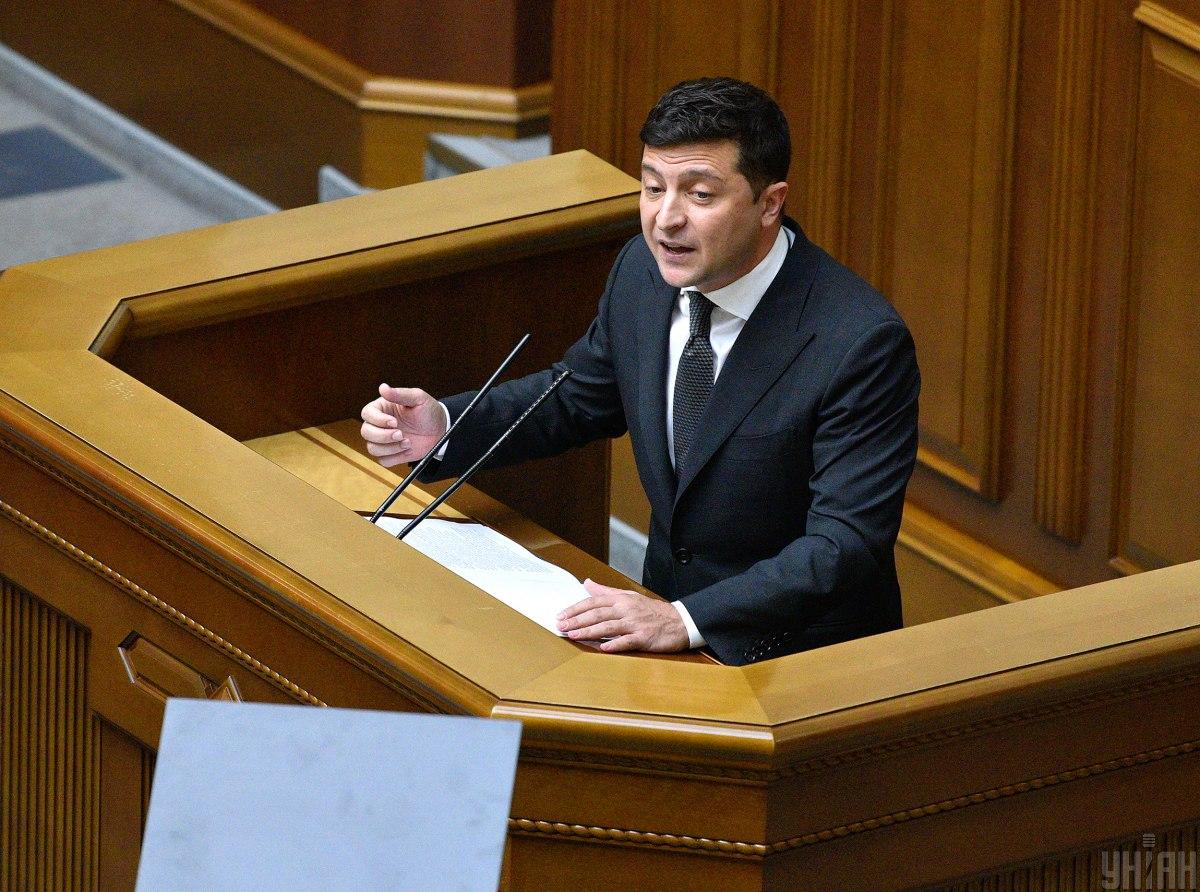 Zelensky blames oligarchs for the constitutional crisis / Photo from UNIAN
Ukrainian President Volodymyr Zelensky considers a recent decision by the Constitutional Court of Ukraine (CCU) to abolish e-declarations to be a demarche and a public manifestation of a conspiracy by the old elites against the president and the country.
He shared his opinion on Telegram on November 1.
"I know for sure that today's demarche of the Constitutional Court is a public manifestation of a conspiracy by some of the old elites and oligarchs against the president and against the country. Not otherwise. Specifically against. Because only a weak president and a weak state are guarantees that their corrupt way of life will be preserved. They can't act the other way," Zelensky wrote.
According to him, the Constitutional Court in an expedited manner began to consider and repeal the fundamental laws. "The entire anti-corruption [system]. NABU [National Anti-corruption Bureau], which we've provided with opportunities. The NACP [National Agency on Corruption Prevention], which has begun to meticulously look into who and how much earns and spends. Next in line is the High Anti-Corruption Court itself, which will put top thieves behind bars. Well, the old elites do not want to face the consequences. They do not want to pay bills for their champagne and caviar lifestyle lived without any control," Zelensky said.
(C)UNIAN 2020