Occupying power in Crimea takes water from population for military bases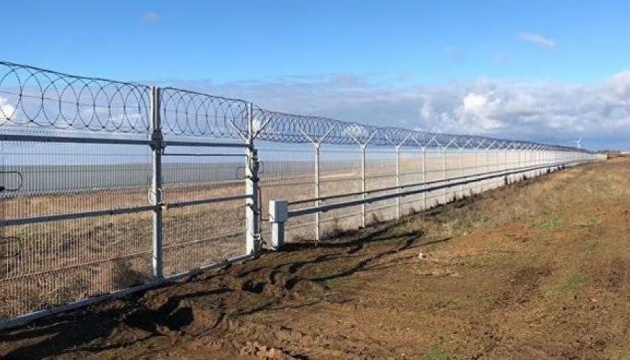 21.10.2020 11:42
Crimea's water supplies are sufficient to meet the needs of the local population, but the Russian occupation authorities deliberately restrict Crimeans' access to water and redirect it for usage at military bases.
At the same time, Russia tries to accuse Ukraine of the humanitarian crisis on the peninsula, MP Rustem Umerov said during Atlantic Council's online roundtable on the situation in Crimea on October 20.
"Russia has chosen a new strategy: to blame Ukraine for everything, especially in the context of the water supply crisis. However, they [Russians] occupied this territory. In addition, they are able to lay pipelines, for example, to pump oil, so technically they are able to supply water to the occupied territories. But they do not lay such water pipes, which is a violation of humanitarian law. Instead, they accuse Ukraine of being the cause of the humanitarian crisis. This is popular Russian fake news now," Umerov said.
To date, about 1 billion cubic meters of water are available in Crimea. Of these, only 2-3 million cubic meters of water are used in the interests of the population. The rest of the water resources are used to meet the needs of military bases and those resettled to Crimea from Russia.
"There is enough water in Crimea for our citizens, but not enough for Russian military bases. What we see now is the mass movement of Russian citizens to Crimea. So, all the noise around the water crisis is a fake story created by the Russian Federation to weaken Ukraine's position, in particular, in the eyes of international partners," Rustem Umerov added.
As reported, Eskender Bariyev, a member of the Crimean Tatar People's Mejlis and chairman of the Crimean Tatar Resource Center, said that Russian armed forces' need for water remained one of the main preconditions for Russia's invasion of Ukraine from Crimea.
The water crisis began in Crimea after Russia's annexation of the peninsula in 2014, following the cessation of water supplies from Ukraine through the North Crimean Canal.
(C)UKRINFORM 2020