Former head of customs Muratov: today up to $ 250 million a month is stolen from customs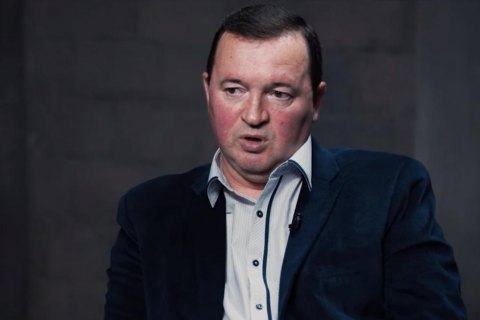 Photo: unian.ua
Former acting the head of customs Igor Muratov declared systemic corruption and theft in the State customs service of Ukraine. He told about it in interview to "Free" .
"How much is stolen at customs today? According to various estimates, the budget loses from customs to 1 to 3 billion dollars a year. It's 250 million dollars a month! It's millions, tens of millions the budget loses, and someone earns them every day, every minute," – he said.
The ex-head of customs announces the creation of a shadow "smuggling office" in Ukraine – a rigid corruption vertical, in the construction of which the official accuses the top leadership of the SCSU.
"We tried to redirect this money to the budget, to some extent, we succeeded, and where are we now? Our positions are being taken away, we are being fired, we are not allowed to work. And those who are building schemes and verticals are doing well. , they get a promotion, earn money, and everyone is happy! " said Muratov.
The official also adds that the fight against corruption at the Ukrainian customs was finally stopped about 4 months ago, and adds that this would have been impossible without the patronage of the Cabinet of Ministers of Ukraine.
"Here, ask yourself this question, would you like to lose such an opportunity, to earn such money? – The answer is obvious! Nobody wants to lose such an opportunity! We are talking to you here, and during this time someone put a million dollars in his pocket, or n ' "These are real sums, these are real things, this happens constantly and every day. The question is, where is the justice? Who needs this proper customs that will work for the state ?!" – the ex-chief of DMSU declared.
(c)LB.UA 2020