Donbass on fire: 250 houses burned down, about 1000 people were evacuated, checkpoint was closed
Anna Khizhnikova | 01 October 2020 at 01:38 PM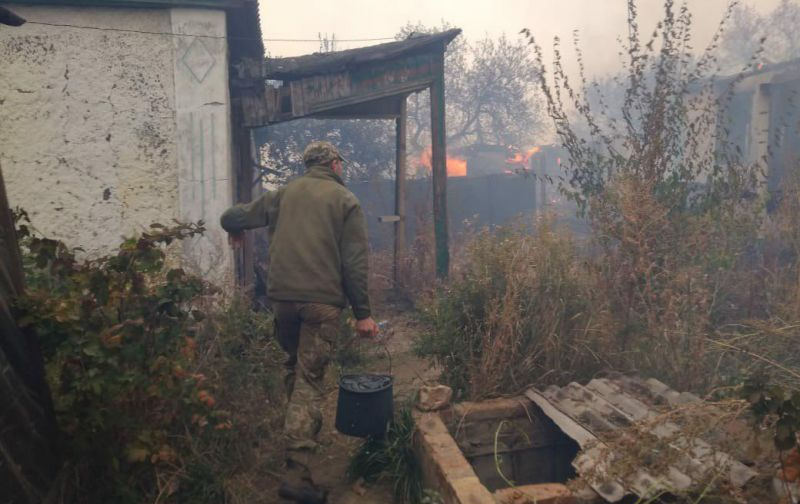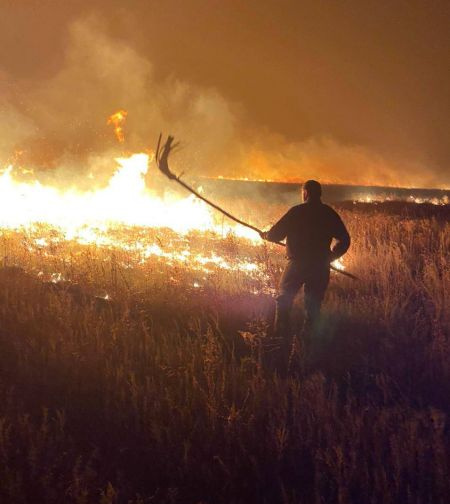 People were evacuated from the epicenters of the fires that occurred in the Donbass as a result of deliberate armed provocations by the Russian occupation forces, the fire could spread to six more settlements.
This was reported by the press service of the JFO headquarters. Yesterday, September 30, the enemy, using tracer bullets, set fire to dry grass in various parts of the terrain in the Luhansk region. With strong gusts of wind, individual fires in a few hours turned into a real fire element, which in total covered more than 85 hectares.
By the decision of the commander of the Joint Forces, Lieutenant General Volodymyr Kravchenko, 450 servicemen of the Armed Forces of Ukraine were involved in the elimination of fires and more than 10 units of heavy engineering and special equipment were allocated.
"The fight against the fire element, which began yesterday afternoon, continues now. Fighting fires is complicated by a strong gusty wind with a speed of more than 20 m / s, "the headquarters said.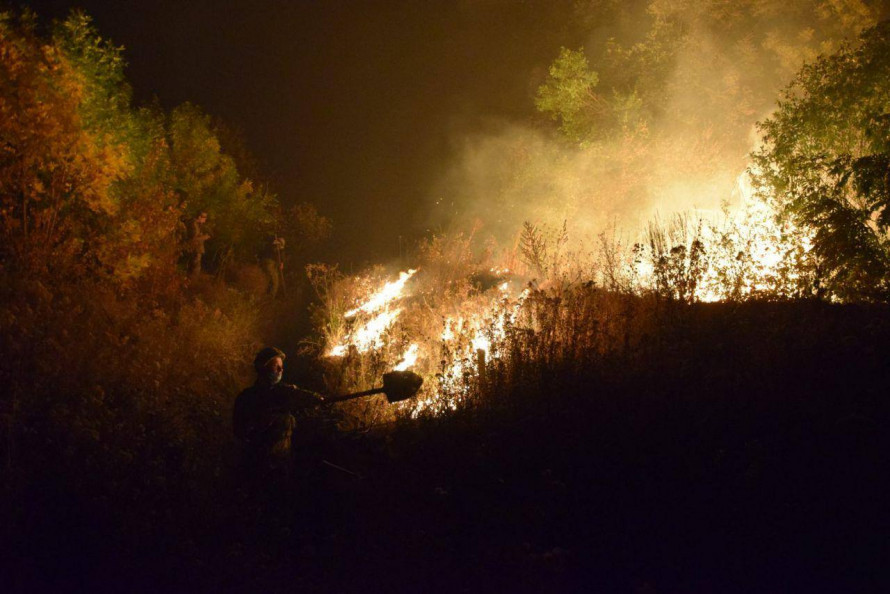 At the moment, it has already been possible to localize fires in the area of ​​the settlements Podlesnoye, Artema, Bolotnoye and Severodonetsk.
Despite the danger, local residents were evacuated from Kapitanovoye and Muratov. According to preliminary data, fires damaged 250 houses of the civilian population.
Servicemen of the Armed Forces of Ukraine, rescuers of the State Emergency Service of Ukraine and representatives of the State Agency for Forest Resources of Ukraine continue to extinguish fires near the settlements of Kryakovka, Trehizbenka, Muratovo, Novoaleksandrovka, Polovinkino, Aydar and Stanitsa Luganskaya. The settlements of Orekhovo-Donetskoye, Kapitanovo, Grechishkino, Malinovoye, Peschanoe and Baidovka are under the threat of a transfer of fire.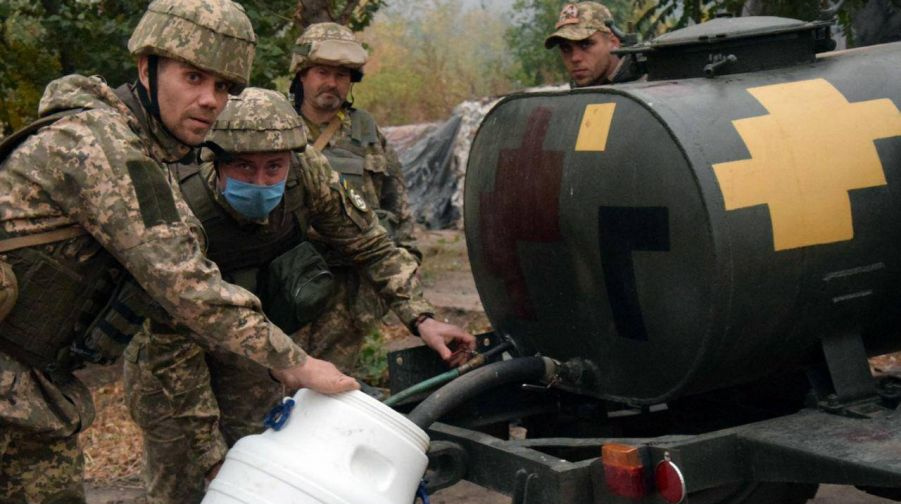 Due to the fire hazard and the threat to people's lives, the operation of the checkpoint "Stanitsa Luganskaya" was temporarily stopped.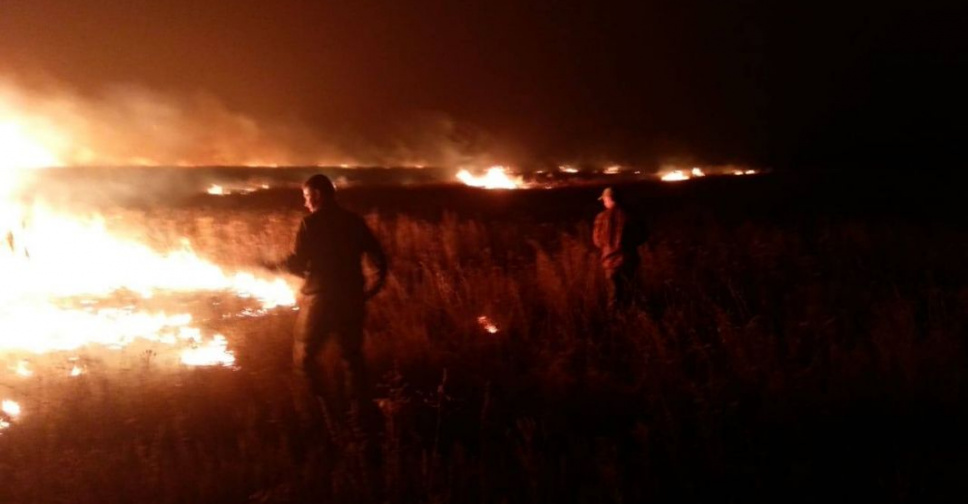 "In connection with the occurrence of a fire near a checkpoint entry and exit in the village of Lugansk, accompanied by the sounds inherent to the detonation of munitions, citizens pass through a line of demarcation terminated" – said in a statement MBC Ukraine.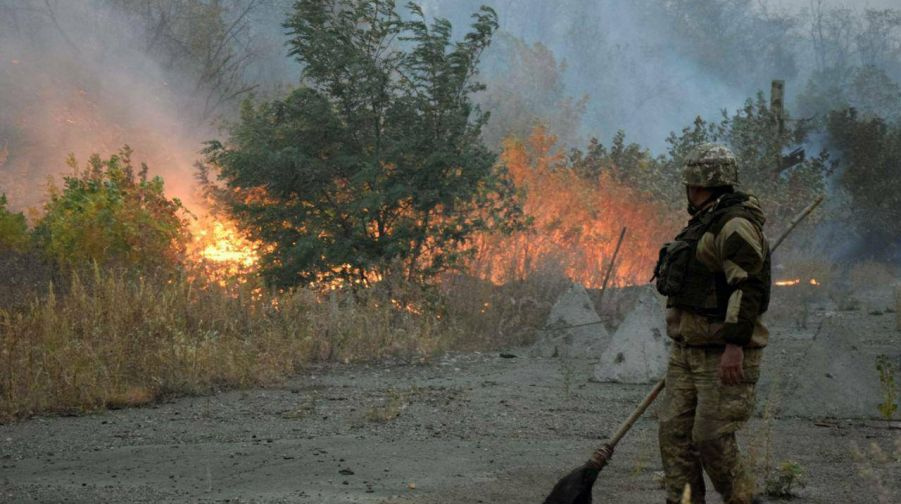 It was also added that in case of arrival of citizens from the temporarily occupied territory, they will be immediately sent to safe places.
Added : Checkpoint "Stanitsa Luganskaya" caught fire due to large-scale fires in the region.
According to border guards , the situation is complicated by strong gusty winds and drought. Now the border guards, together with the firefighters, are doing everything to localize the fire source.
(C)MRPL.CITY 2020