Armenia reports Azerbaijan's large-scale offensive in Nagorno-Karabakh region
Over 370 Azerbaijani soldiers have reportedly been killed.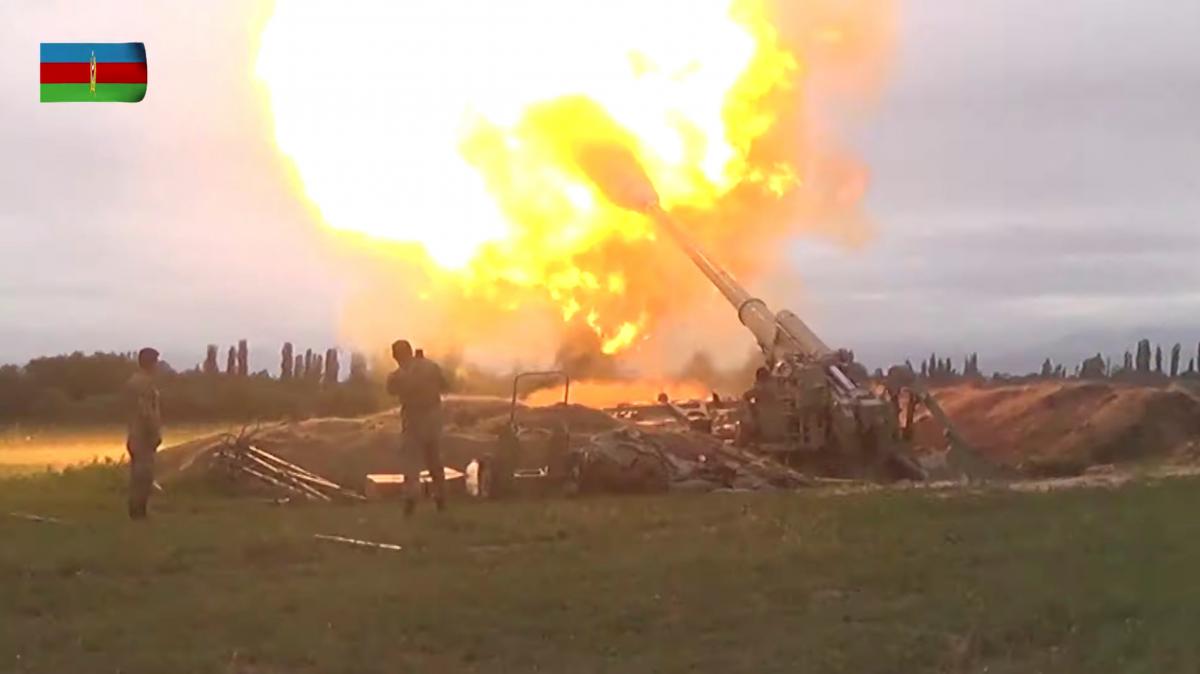 REUTERS
"The enemy has launched a new, large-scale offensive in the Araks [River] valley and [the villages of] Madaghis and Talish," he said. "The Defense Army of Artsakh (the unrecognized Nagorno-Karabakh Republic) successfully repels all attacks, inflicting significant losses on the enemy in manpower and equipment."
According to him, more than 370 Azerbaijani soldiers have been killed, 22 tanks and 10 units of other equipment have been eliminated.
"They have a large number of the wounded. According to the information received, seriously wounded soldiers account for 35%," he said.
Escalation in Nagorno-Karabakh: Recent developments
On the morning of Sunday, September 27, Armenia and Azerbaijan resumed fighting in the disputed Nagorno-Karabakh region. Both countries blamed each other for shelling as a result of which they suffered casualties.
Armenia and the unrecognized Nagorno-Karabakh Republic declared martial law and general mobilization.
Azerbaijan, in turn, introduced martial law on September 28. Partial mobilization was announced in that country.
Nagorno-Karabakh war: Past developments
The conflict between Azerbaijan and Armenia over the Nagorno-Karabakh region began in 1988, when the predominantly Armenian-populated Nagorno-Karabakh Autonomous Oblast announced its withdrawal from the Azerbaijan Soviet Socialist Republic.
In 1991-1994, the bloodshed conflict continued in the region, which ended with the signing of a ceasefire protocol. Nagorno-Karabakh proclaimed itself an independent "republic." Azerbaijan did not recognize this, considering the territory to have been occupied by Armenia.
(C)UNIAN 2020