"A huge gift for corrupt officials": will Crimeans have to pay for visiting parks?
Visiting parks and reserves in the annexed Crimea may soon become paid. Back in July, the government of neighboring Russia adopted a decree on tariffs for visiting specially protected natural areas. This category includes both district parks and forests adjacent to cities, and nature reserves with national parks.
According to the decree, for protected areas of federal significance, a fee is set in the amount of at least 1% of the subsistence minimum per visit (this is about 117 rubles), for parks of regional significance – at least 0.5%, for local parks – at least 0.25% … According to the subsequent clarifications of the Ministry of Natural Resources and Ecology of Russia, entry fees will not be charged from a number of beneficiaries, as well as from residents of the region in which the park or reserve is located. What such an innovation could turn out to be for Crimeans was discussed on the air of Radio Crimea.Realii .https://www.youtube.com/embed/mn6p_wOBRf4?&&&fs=1&enablejsapi=1&rel=0
Back in September 2018, then Russian Prime Minister Dmitry Medvedev signed a decree on the creation of specially protected natural areas of federal significance in Crimea. This status was given to the Crimean National Park, five reserves – Kazantipsky, Karadagsky, Lebyazhy Islands, Opuksky and Yalta mountain-forest, as well as two reserves – Karkinitsky and Maloye phyllophora field. According to the Minister of Natural Resources and Environment of Russia Dmitry Kobylkin , such measures were intended to increase funding for Crimean reserves and strengthen their protection.… Already before the start of the 2020 holiday season, the Russian authorities of Crimea announced that they were going to charge a fee for visiting the mountains and forests. Payment terminals should be placed on popular walking routes through protected areas in the vicinity of Yalta and on the Kerch Peninsula.
Crimean public activist Sergei Akimov expressed the Crimea. In reality, the opinion that the innovations of the Russian authorities will only create unnecessary problems for Crimeans and visitors.The introduction of the fee is a breeding ground for corruption, since it is not clear how it will be calculatedSergey Akimov
– They have already taken the first step – they have installed fences, and if that does not stop criminals and terrorists. The very introduction of the payment is a breeding ground for corruption, since it is not clear how it will be calculated. The minimum is set, not the maximum. In addition, 95% of our people do not read the laws, so they simply do not know what is being introduced now. Regarding the fact that the locals do not have to pay, there will probably be some scandals: you don't have it written on your forehead that you are a local – suddenly you forgot your documents at home? I understand that they want to do everything according to the law, it's normal, but it turns out awkwardly, and all these laws eventually turn against the people, create unnecessary problems. Our country is not rich enough to charge people for parks. Many vacationers come to Crimea with practically no money, and then they pay for walks. In general, I think
Ex-deputy of the Alushta City Council Pavel Stepanchenko points out that in Crimea, even without paid parks, there are enough closed territories, where they are allowed only for money.
– On the southern coast of Crimea, near Alushta, there is the village of Partenit. The entrance to the Aivazovskoye park two weeks ago cost 1200 rubles, both for locals and visitors. People rebelled – they dropped it to 800 rubles. The most interesting thing is that in 2014 at the same "Aivazovskoe" came "self-defense", demolished all the fences and said that from now on the passage here is free. Within a few years, everything was back to normal. The second place to stay in Partenit is the health resort "Crimea", and there is also a paid entrance. In the village of Utes there is Cape Plaka, a visit to which is formally free, but to get to it, you have to go through the private territory of the Utes sanatorium and pay. As for the government's innovation, I personally live on the territory of the Yalta nature reserve – and what, my friends and acquaintances will pay to visit me? So there are many questions.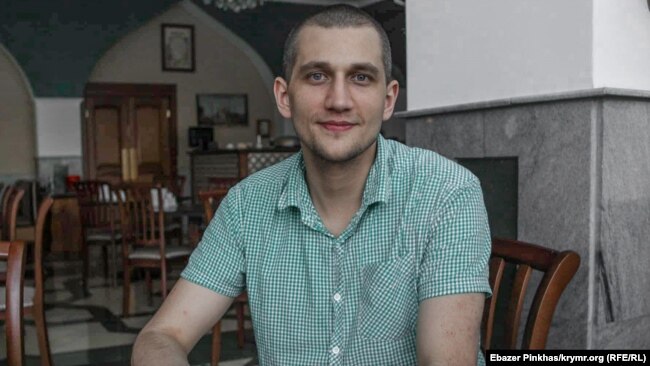 Pavel Stepanchenko believes that in Crimea, admission fees to parks and reserves may conflict with the right of citizens to unhindered access to the sea.The authorities have two priorities – to limit the rights of citizens and to make money on themPavel Stepanchenko
– It seems that the authorities have two priorities – to limit the rights of citizens and make money on them. We can fight this only if people take to the streets, but our society is intimidated. Only a few came out against the zeroing of the terms of the president (Russia – KR) and raising the retirement age, and now everyone is intimidated by the coronavirus.
Co-chairman of the Russian ecological group "Ekozashchita!" Alexandra Koroleva notes that in a number of regions of neighboring Russia, the authorities have already carried out preparatory work to collect fees from citizens even in the smallest parks.
– Two years ago, in my native Kaliningrad, the Ministry of Natural Resources began to put pressure on municipalities to give the parks the status of specially protected natural areas of local importance. Moreover, officials assured that nothing would change for visitors, that all this was for the sake of nature protection. At first glance, it looked like an innocent improvement in statistics – but the trap slammed shut. Now municipalities, by government decree, are forced to establish at least a minimum payment of 59 rubles. Most of these parks are not fenced, and those who live nearby are used to walking through the park, for example, to school or to work. Schoolchildren don't need to pay – but what about accompanying adults? Apparently, now a fence should appear there. This means that the mother will pay 59 rubles, see the child, and will not go back like that. I think this is a violation of basic human rights.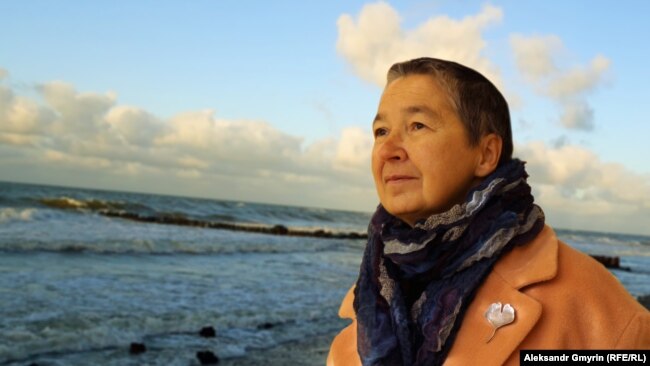 Alexandra Koroleva believes that the innovation will not help protect specially protected natural areas from cutting down trees, looting and building attempts.
– In addition, the resolution does not specify exactly where the collected money should go. They will fall into the general budget, but they are not at all required to be spent on caring for green spaces. And if specially protected natural areas are very large, as, for example, in the Crimea – it turns out that you need to fence them off and put cash registers? Or what will it look like?
Crimean ecologist Margarita Litvinenko confirms that in this case, you will have to pay a visit to almost a third of the peninsula.Many of our protected areas are located along the sea, and now you will have to go to the coast through certain points with ticket officesMargarita Litvinenko
– This is a completely wild decree, given that in Crimea 30% of the territory is nature reserves. I doubt that it will be possible to fence off all this, however, on the example of beaches, we have already seen what kind of Russians are masters of putting fences. It seems to me that this resolution is a huge gift to corrupt officials. Now, in connection with the coronavirus, local authorities have gained the right to choose contractors without holding tenders. Imagine how the local authorities can fill their pockets by setting up fences along the nature reserves. Apparently, there is no money, and they are shaking them from what they can. By the way, many of our protected areas are located along the sea, and now you will have to go to the coast through certain points with ticket offices. Of course, roads, parking lots, houses and cottages may appear there.
Margarita Litvinenko expresses the hope that this decree of the Russian government will either be substantially edited or canceled altogether – if only because of the difficulties of its implementation in practice.
In a commentary on Radio Liberty , State Duma deputy from the Communist Party of Russia Olga Alimova said that she would seek a revision of the resolution. According to her, firstly, it is still unclear whether it concerns all natural areas, and secondly, according to Alimova, it would be correct to set the maximum possible prices, not the minimum ones.
(c)CRIMEA REALITIES 2020
(The text was prepared by Vladislav Lentsev)