On Mariupol-Lviv trains, all old cars will be replaced with new ones
The railway line Mariupol-Lvov is being completely modernized with new cars. This was announced by the Minister of Finance Sergei Marchenko during the presentation of the draft state budget for 2021 in the Verkhovna Rada .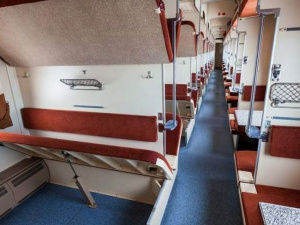 According to him, for the first time, the state financing of the railway infrastructure was included in the draft state meter. In particular, 3.3 billion hryvnia is allocated for the purchase of 100 passenger cars.
"The new carriages will completely modernize the Lugansk-Uzhgorod and Mariupol-Lvov routes," Sergei Marchenko said.
Earlier it was reported that a paramilitary guard appeared on the Mariupol-Kiev train, which will monitor the safety of passengers . The security officers were provided with special uniforms and insignia, and they are instructed before each flight.
(c)MRPL.CITY 2020