Russia sending to Belarus militants from occupied Donbas – activists
The invaders are recruiting "volunteers" for deployment in Belarus.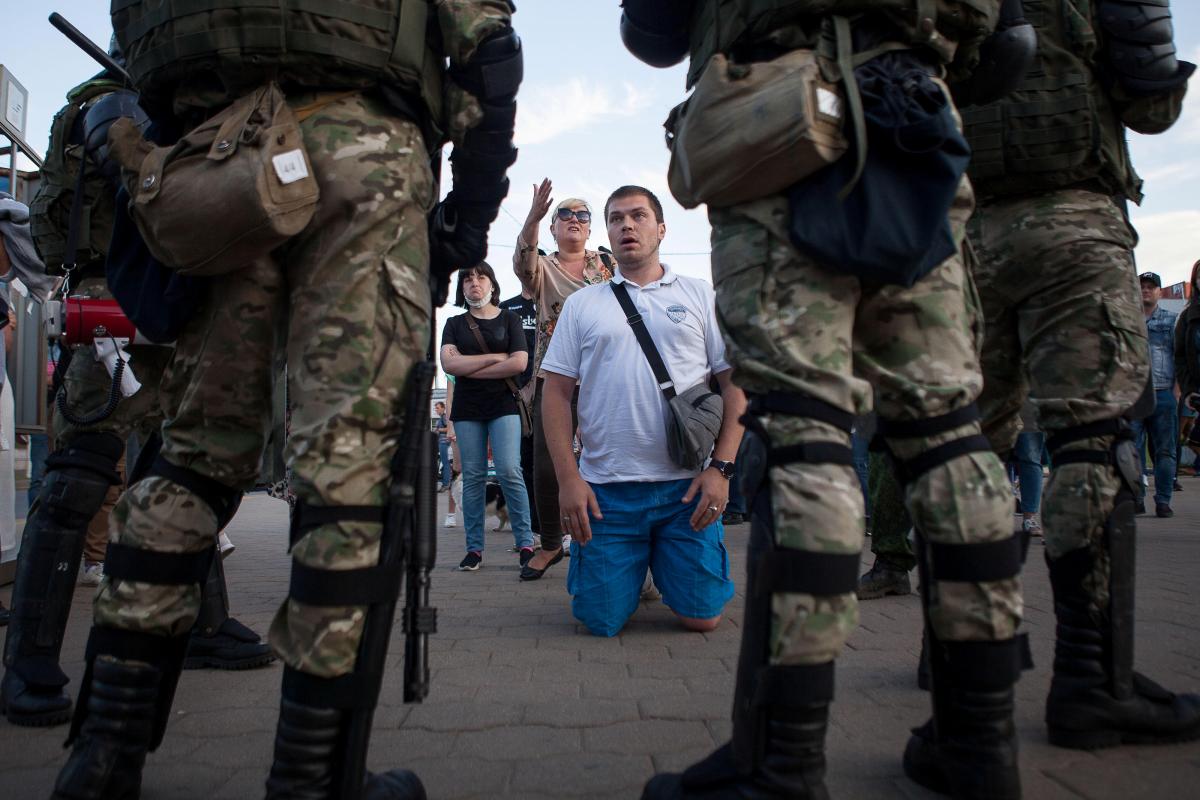 REUTERS
In the Russian-occupied Donbas, local draft offices and the "Prizrak" (Ghost] Brigade are recruiting "volunteers" to be sent to Belarus, a rights watchdog reports. Male recruits aged 18 to 55 are offered 30,000 rubles or $400 plus daily expenses during the deployment, according to the Eastern Human Rights Group.
At least three buses carrying recruits have already set off for the Russian-Belarusian border after bringing militants from the occupied Donbas to Russia via the sectors of border beyond Ukrainian government control, the NGO wrote on Facebook.
"Two buses crossed out through the Izvarino checkpoint, the third left the city of Antratsit and headed through the city of Novoshakhtinsk, [Russia's] Rostov region …
When asked how the contingent will be transferred to Belarus, recruits say there is a single economic space etween the Russian Federation and Belarus [implying no border control]," reads the report.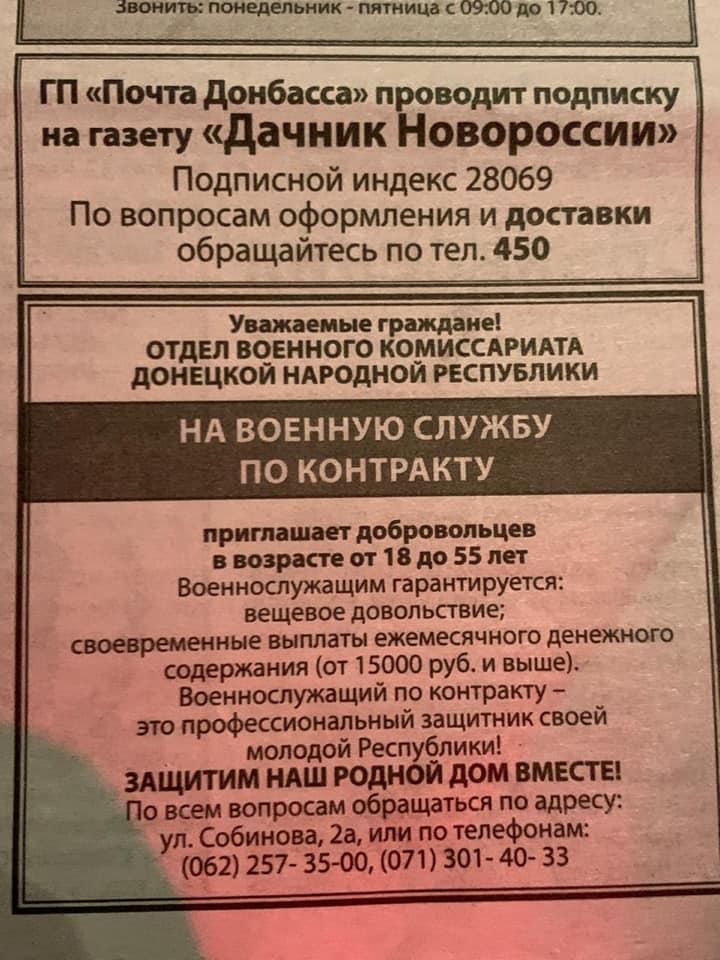 Vera Iastrebova / FB
In a comment to RFE/RL's Ukrainian service, Ombudsperson's representative Pavlo Lysiansky said that the activists confirmed the report and clarified that the group had spotted trucks carrying men, driving toward the border.
"These were trucks carrying people.
At one of the stops, at a gas station, they said they were going to Belarus. What for? You remember the main slogan of [Russian President Vladimir] Putin and all Russian diplomacy: 'We are not there'," he said … Belarus protests: Russia's "support" for Lukashenko, reports of meddling
On August 15, following phone talks with Russian President Vladimir Putin, Lukashenko said Russia had promised full-fledged assistance to ensure the country's security. Earlier Lukashenko has repeatedly claimed external forces are trying to destabilize Belarus. Read also Ukraine strengthens control on Belarus border
On August 16, Lukashenko press service announced following another conversation between Lukashenko and Putin that the two leaders intend to react jointly "in the event of an escalation in terms of external threats." Eyewitnesses spotted convoys of Russian Guard trucks moving toward the border of Belarus.
Earlier, several aircraft of the Belarus air force flew to Russian military bases. European diplomats and U.S. legislators have expressed concern about Russia's interference in Belarus' affairs. Some political experts believe the "Crimea scenario" is unfolding.
In late July, a group of Russian mercenaries believed to be with the Wagner Private Military Company was detained outside Minsk for what Belarusian law enforcers said was plotting to destabilize the country amid the election campaign.
Despite Ukraine's appeal to Belarus to extradite most of the mercenaries for the crimes they had earlier committed in the Donbas warzone, Belarus decided to hand the group back to Russia, which sparked a diplomatic row with Ukraine. Author: UNIAN
(C)UNIAN 2020