Foreign Ministry keeps situation with Ukrainians in Syrian refugee camp under control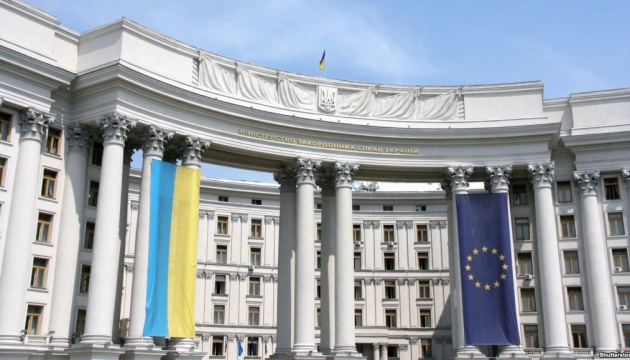 19.08.2020 17:30
The Ukrainian Foreign Ministry monitors the situation with Ukrainians who stay in Syria's al-Hawl refugee camp and cooperates with international partners on their return home, the ministry has said in a statement.
"The Foreign Ministry keeps under constant control the situation in which our fellow citizens found themselves in the al-Hawl refugee camp in Syria and does not stop systematically cooperating with our foreign partners regarding their repatriation home," the statement said.
The ministry stressed that it always cares about its citizens and the protection of the rights and interests of Ukrainians abroad is a priority.
"We are making every effort to ensure proper living conditions for our compatriots and promote, if necessary, their safe return home," the Ukrainian Foreign Ministry said.
Earlier, the head of the Mejlis of the Crimean Tatar people, Refat Chubarov, called on Ukrainian President Volodymyr Zelensky to facilitate the return of Ukrainians who, according to him, have been awaiting evacuation from the al-Hawl refugee camp in Syria for more than a year.
(C)UKRINFORM 2020