"Some will remain disabled," – the Minsk resident received three bullet wounds and was beaten
---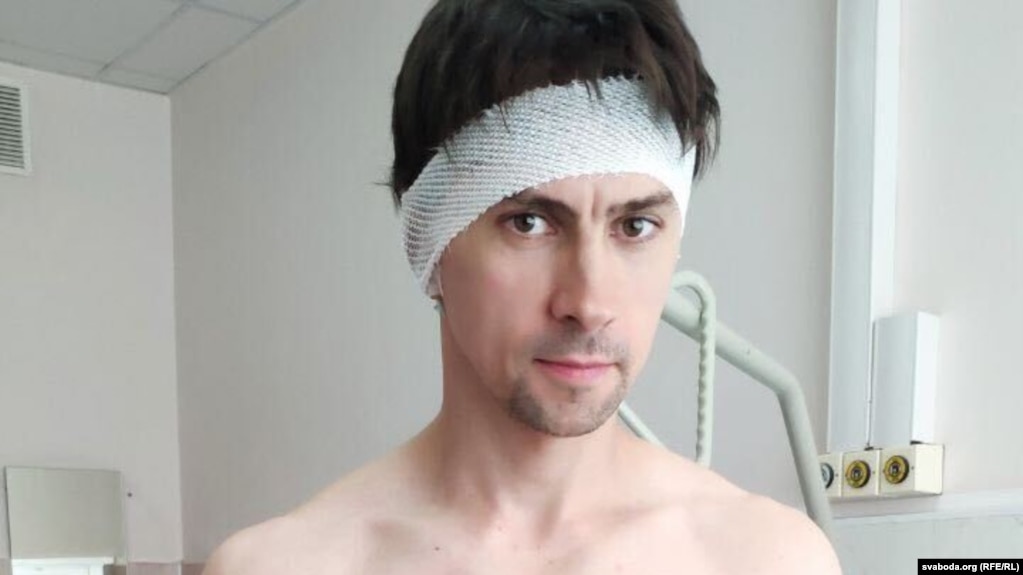 Pavel Yakimchyk was returning home on the evening of August 11. He saw the riot police, ran away – was wounded by rubber bullets and was severely beaten in a police van.
"I live in the area of ​​Kamennaya Gorka on Burdeiny Street. In the evening, near the Almi store, I saw a small number of protesters and a bus with riot police. The house was 200 meters away. I quickly ran. But literally 30 meters from the house he came across a minibus with riot police. At least three fighters attacked me and started beating me with truncheons. They threw the minibus on the floor, "Paval says.
He explained that he was returning home, wanted to show a passport with a residence permit, but the riot police did not pay attention to it. Picked up a few more "passengers". Also beaten.
"Everyone's phones were checked – for telegram channels and chats, they looked to see if there were photos from the protests. Asked questions. It was dangerous to raise his head, because he was beaten immediately. Mocked, threatened. I got less in the bus, some were beaten more severely, although I was taken first and interrogated last.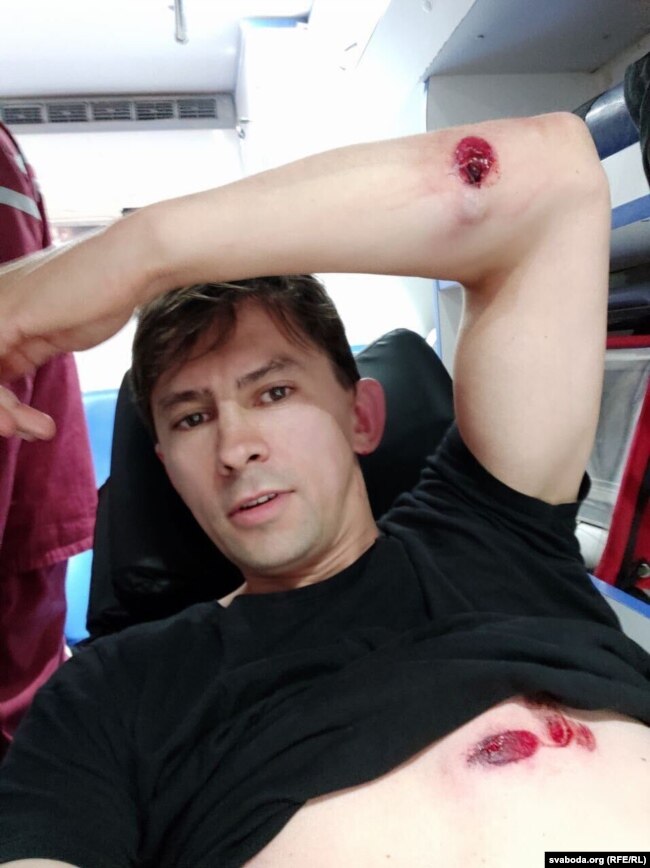 In the bus with riot police, they used the call sign "501" for the walkie-talkie – maybe one of the witnesses, who was also in the van, will respond. I say my hand hurts badly, numb. They respond: now let's add more. After 10 minutes I started moaning again, which hurts a lot. One says: take off the fable. I saw that my hand was shot, "Paval recalls.
They tried to call an ambulance, but caught the one passing by. The ambulance took Pavel to the military hospital, to the surgical department № 2. They operated on him urgently.the wounded say during the protest
"One rubber bullet hit his forearm – a penetrating wound. There were two more injuries – in the chest and in the shoulder blade. Apparently lucky, because if the case was at a different angle, it could be much worse.
The hospital doctors treated us well. Some have a specific military humor: they say, "you run where you don't need to, and then sew you up." At the same time they sewed up my ear (they used to do cosmetic surgery, and when they beat me, the seams came apart), – says Pavel.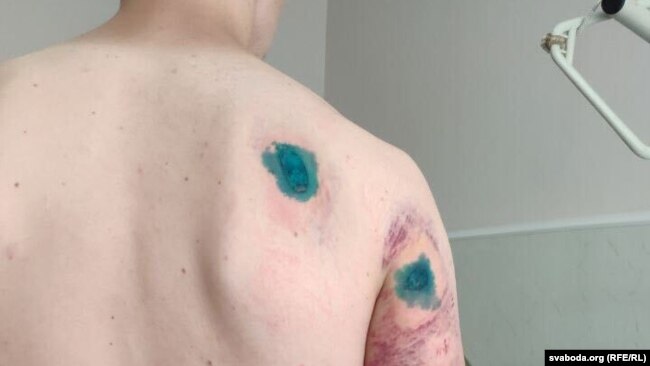 Officers of the Investigative Committee did not come to him. Although those who were taken to a military hospital with bullet and shrapnel wounds on the evening of the August 9 clashes said they were interrogated three times a night. How many people were in the department, I can not say for sure.
"Apparently a couple dozen. But I have the impression that some will remain disabled. With me in the ward lay a guy who signaled. He was stopped and threatened with firearms. When he came out, he was shot in the leg.
A bus driver injured in Pushkinskaya was transported to my ward from the intensive care unit. He was in a rather serious condition, with tubes, catheters. But the ONT film crew was allowed to visit him, "Paval says.
The young man was in a military hospital from 11 to 14 August.
(C)RADIO LIBERTY BELARUS 2020