"26 years of nightmare must end!". Resolution of the rally participants of the Freedom March
---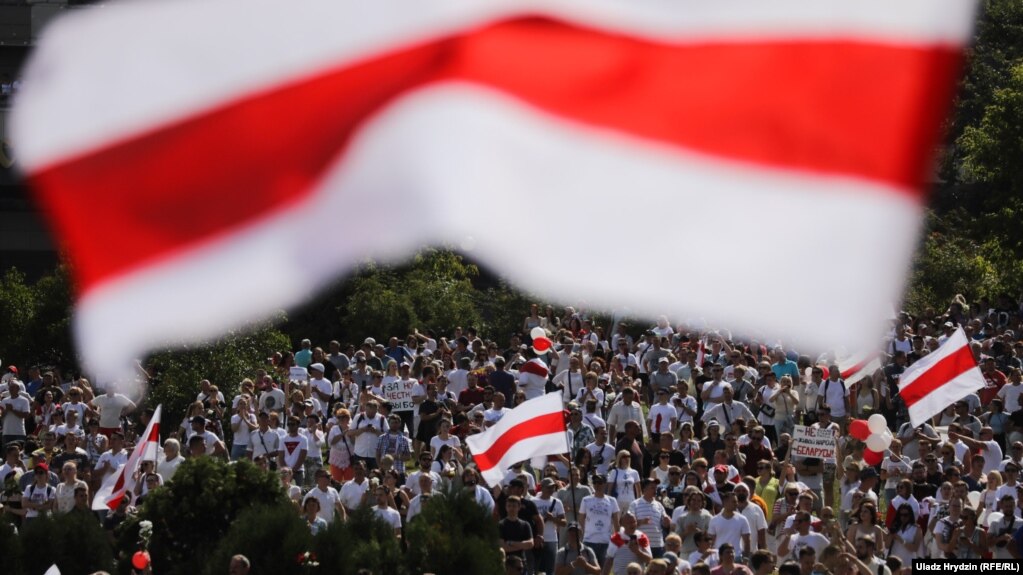 Participants of the rally of many thousands near the stele "Minsk is a city-hero" supported the demand of the coordinator of the joint headquarters Maria Kolesnikova for the resignation of Alexander Lukashenko.
"Our main demand is that the former president must resign. 26 years of nightmares should end, it should not continue, "Kolesnikova said to the applause of the protesters.
"We fully support the main point in the program of Svetlana Tikhonovskaya – holding new fair elections," – added Kolesnikova.
She stated that, according to numerous testimonies, it was Tikhanovskaya who won the August 9 election.
"We will not calm down until the current government resigns and Belarus becomes a free country," Kolesnikova said.
In addition, the participants of the rally welcomed her statement about the need to immediately stop the violence on the streets of Belarusian cities and bring the perpetrators to justice.
According to her, an application will be filed tomorrow to initiate a criminal case on the facts of death, torture, illegal actions of law enforcement agencies. Everyone should be held accountable in accordance with the law of the Republic of Belarus, she concluded.
"We demand the release of all political prisoners and detainees at peaceful and dissenting rallies. And the more than 4,000 people who remain in prison, "Kolesnikova added.
(C)RADIO SVABODA 2020