'Wider use' of Russian language in Donbas is possible, Kravchuk says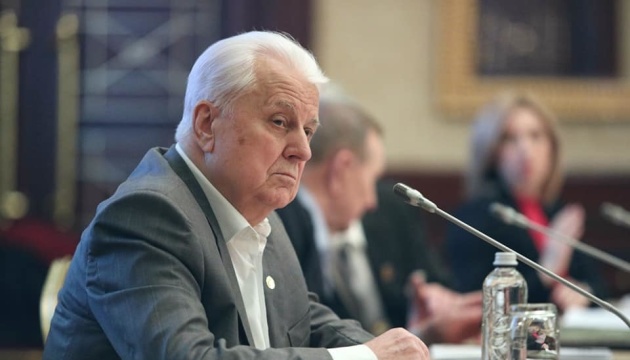 13.08.2020 17:51
Leonid Kravchuk, Ukraine's 1st president and representative in the Trilateral Contact Group for the settlement of the situation in Donbas, believes that "wider" use of the Russian language is possible in this territory.
"I do not think that the language will return Donbas. To date, nobody has banned the use of the Ukrainian language in Donbas. If this question arises, then we, according to the European laws, can raise questions about the use of Russian without granting it the status of state language, since the Constitution of Ukraine guarantees the development and use of national minority languages," Kravchuk said in an interview with Ukrainian Radio on Thursday.
Kravchuk emphasized that Russian could not be used as a second state language but the "wider use" is possible. "Steps can be taken to increase the use of the Russian language in these regions, and this will not be a violation of Ukrainian law," he said.
On July 30, President Zelensky dismissed the second president of Ukraine Leonid Kuchma from the position of head of the Ukrainian delegation to the Trilateral Contact Group and appointed the first president Leonid Kravchuk.
The next meeting of the Trilateral Contact Group in Minsk is scheduled for August 18.
(C)UKRINFORM 2020