Ukravtodor to build 2,900 km of concrete roads within five years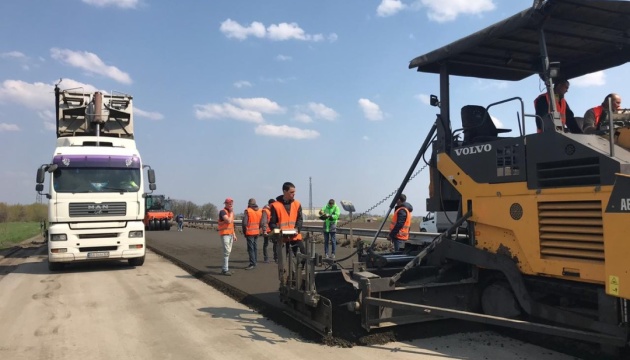 06.08.2020 13:08
Ukraine plans to build 2,900 kilometers of concrete roads until 2025, Head of the State Agency of Motor Roads (Ukravtodor) Oleksandr Kubrakov has said.
"Currently, concrete roads make up only 1% of the total length of roads in Ukraine. If we implement the developed program, we will have at least 3%, or about 2,900 kilometers, within five years," he wrote on his Facebook page.
Kubrakov added that the president's Big Construction program envisages the construction of three key concrete roads: 80 kilometers of a new highway from Dnipro to Kyiv within the Poltava region (H31); 75 kilometers of the Kropyvnytskyi-Mykolaiv road (H14); 22 kilometers of a ring road around Zhytomyr (M06).
According to Kubrakov's presentation, the following concrete roads are to be built in the future: Kharkiv-Pereshchepyne (M29, 180 km), Odesa-Novyi Buh (P55, 135 km), and Boryspil-Mariupol (H08, 95 km) within the Dnipropetrovsk region.
"In other countries of the world, the construction of concrete roads is much more expensive than asphalt concrete roads. According to the State Road Research Institute, concrete roads should be cheaper in Ukraine because we import 60% of bitumen, but cement is domestic," Kubrakov said.
He noted that concrete roads better withstand loads and high temperatures and they are optimal for new construction and reconstruction in the south of the country.
(C)UKRINFORM 2020