Nominee for U.S. ambassador to Ukraine names number of Russian military in Donbas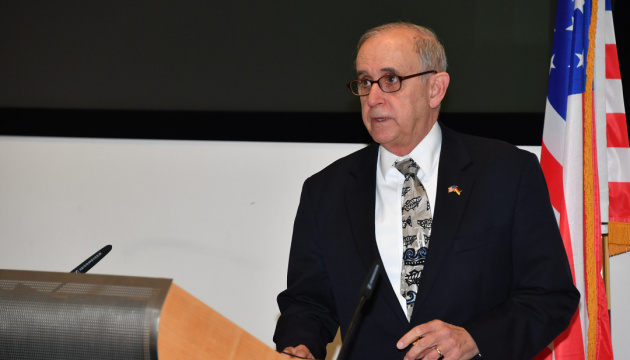 06.08.2020 10:18
There are about 2,300 Russian military personnel in the occupied territories of Donbas, says Keith W. Dayton, nominee to be U.S. Ambassador to Ukraine.
According to Dayton, Russia handed over to the separatists "more than 400 tanks, 700 artillery units, howitzers, UAVs, air defense artillery, small arms, etc."
The diplomat said that the Ukrainian military in Donbas is opposed by a rather powerful force. "They [the militants] are actually led and accompanied by the Russian military," Dayton said.
U.S. President Donald Trump nominated Keith Dayton for the post of U.S. Ambassador to Ukraine in early May 2020. Ukrainian Foreign Minister Dmytro Kuleba welcomed this decision.
To be officially appointed as U.S. ambassador to a foreign state, a nominee must go through the Senate approval procedure.
(C)UKRINFORM 2020